C SEED Hyde, Retractable Outdoor Speaker System
Retractable Outdoor Speaker System
At the touch of a smartphone or tablet screen button, the C SEED Hyde 125 loudspeakers rise out of the ground, providing superior sound to round off perfect days, complement beautiful surroundings and entertain guests at garden parties.
The C SEED Hyde 125 loudspeakers are the last word in open-air sound brilliance - a system of passive speakers for configurations ranging from 2.0 stereo to 9.1 surround sound.
L-Acoustics passive speaker technology reproduces the entire frequency range with amazing and powerful brilliance. Each speaker projects a 110-degree beam angle, enabling the system to cover even large-scale terraces while providing a thoroughly solid, stable sound experience.
Reddot Design Award best of best
Speak to a private advisor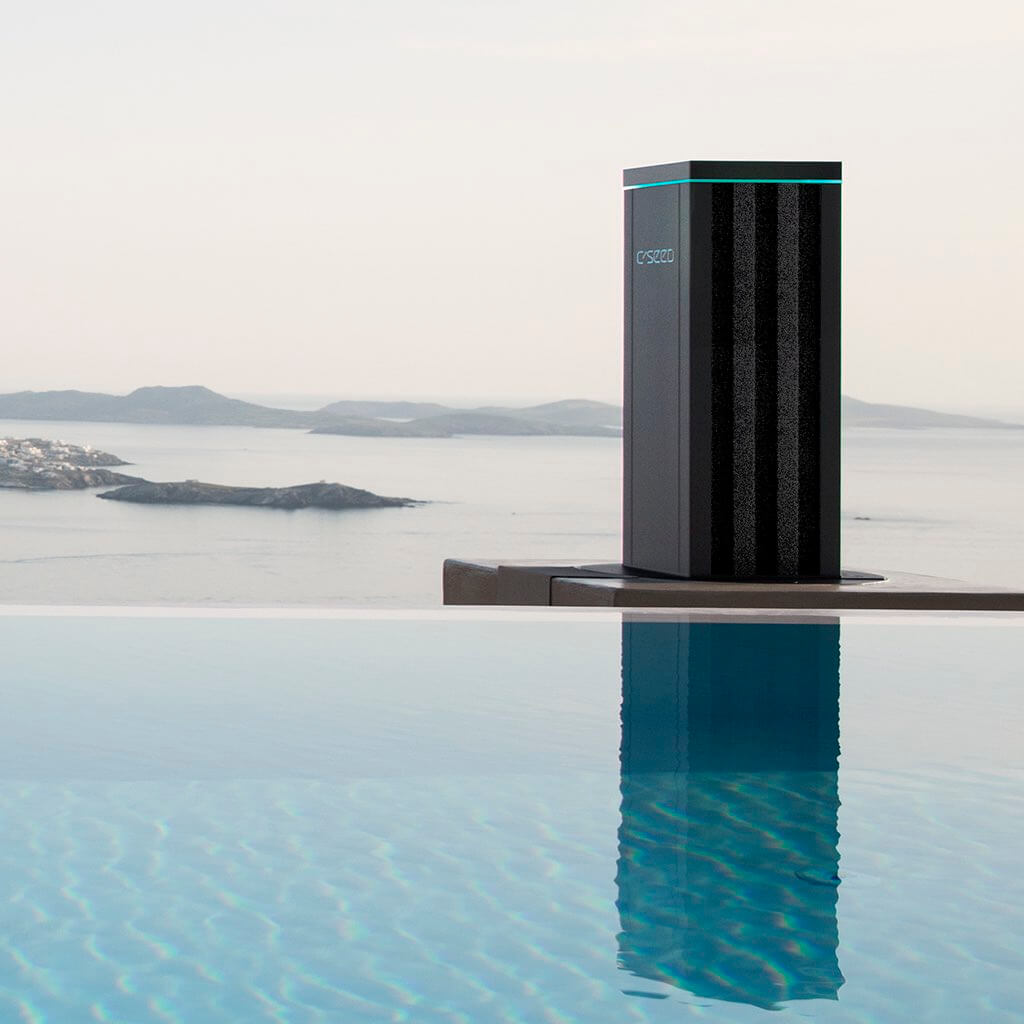 The name C SEED Hyde 125 refers to the peak speaker power, expressed in "decibel sound pressure", the professional audio industry's internationally accepted measure of sonic performance.
Does this sound a bit abstract? Well, 125 decibels translate, for all practical purposes, into "loud enough for anything one will ever want to hear": As a matter of fact, this is the sound pressure experienced by the audience of an opera house concerts.
It is, therefore, a safe assumption that the C SEED Hyde 125 has sufficient power reserves to entertain even seriously partying capacity crowds by the poolside. On the other hand, it is worth noting that even at very conservative volumes, the system is capable of unparalleled sound projection at angles wide enough to cover large terraces and gardens.
These are genuine high-end speakers, built to faithfully reproduce every last nuance of a beautiful violin solo or the rich texture of a great movie soundtrack, even on windy days. For massive performance, they are built into one-piece metal casings, precision-machined out of massive blocks of aluminum. This provides the ultimate resonating body which makes the most of every single note, from delicate piano passages to screaming guitar riffs.
Projecting sound is an art unto itself, and sounding great in open air environments takes an extra amount of genius. The heart of the C SEED Hyde 125 was created by masters of outdoor speaker engineering. When C SEED set out to create the world ́s best sounding retractable open-air speaker system, L-Acoustics was the obvious technology partner of choice. 
L-Acoustics earned their global fame by bringing superior sound to fabulous festivals, memorable mega-events, including Olympic Games opening ceremonies, Superbowl shows, opera arenas and Broadway productions.
L-ACOUSTICS TECHNOLOGIES
In its over thirty years of research and development, L-Acoustics engineers have developed a number of major technologies in Acoustics, Mechanical Engineering, Amplification, and Control. These innovations contribute to better, more predictable performances, increased flexibility in sound design and faster setup.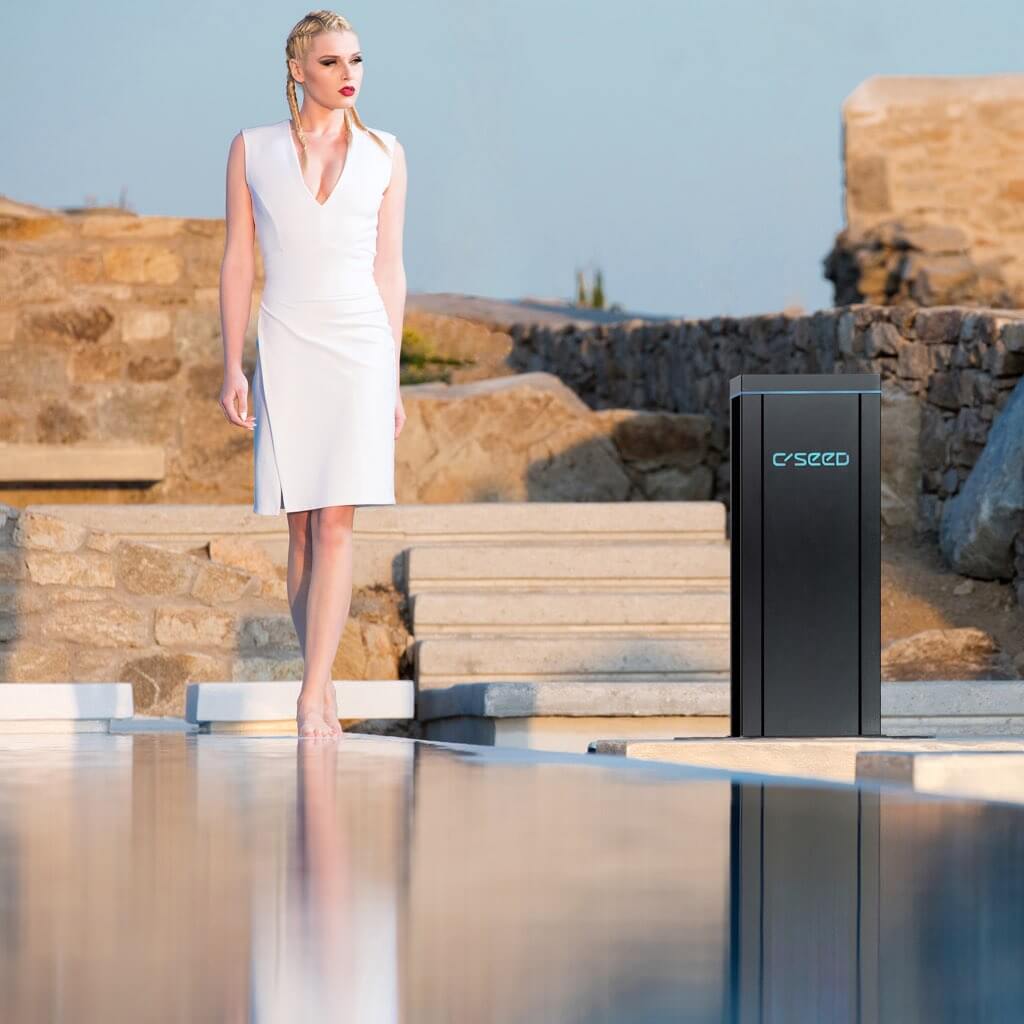 COAXIAL TECHNOLOGY
L-Acoustics introduced the first coaxial loudspeaker enclosure for professional sound reinforcement, bringing studio quality to near-field applications for the first time. Since then, coaxial technology has been implemented in all L-Acoustics point sources and constitutes the heart of the X Series.
LAMINAR VENTING
All current L-Acoustics loudspeaker enclosures with low-range capacities feature laminar vents which provide high SPL while eliminating turbulence noise.
POINT SOURCE
The point source wide, conical directivity pattern imparts excellent spatialization and no minimum listening distance, assuring a flawless listening experience when monitoring sound.
C SEED Hyde 125 and C SEED SUB 136
Speak to a private advisor
C SEED SUB 136
The acoustic impact of the C SEED Subwoofers matches the visual attraction of its minimalistic design. This sub packs a high excursion driver, ultra-low vibration walls and laminar air ow L-vents with a flared profile, resulting in dramatic reduction of port noise, maximized dynamics and power handling for an exceptional level of performance.
Even smallest technical details breathe the passion to capture feelings, even in the lowest recordable frequencies. Indeed, the frequency band of the C SEED Sub starts far below the lowest frequency discernible for the human ear, where the sound is not audible anymore, yet physically felt.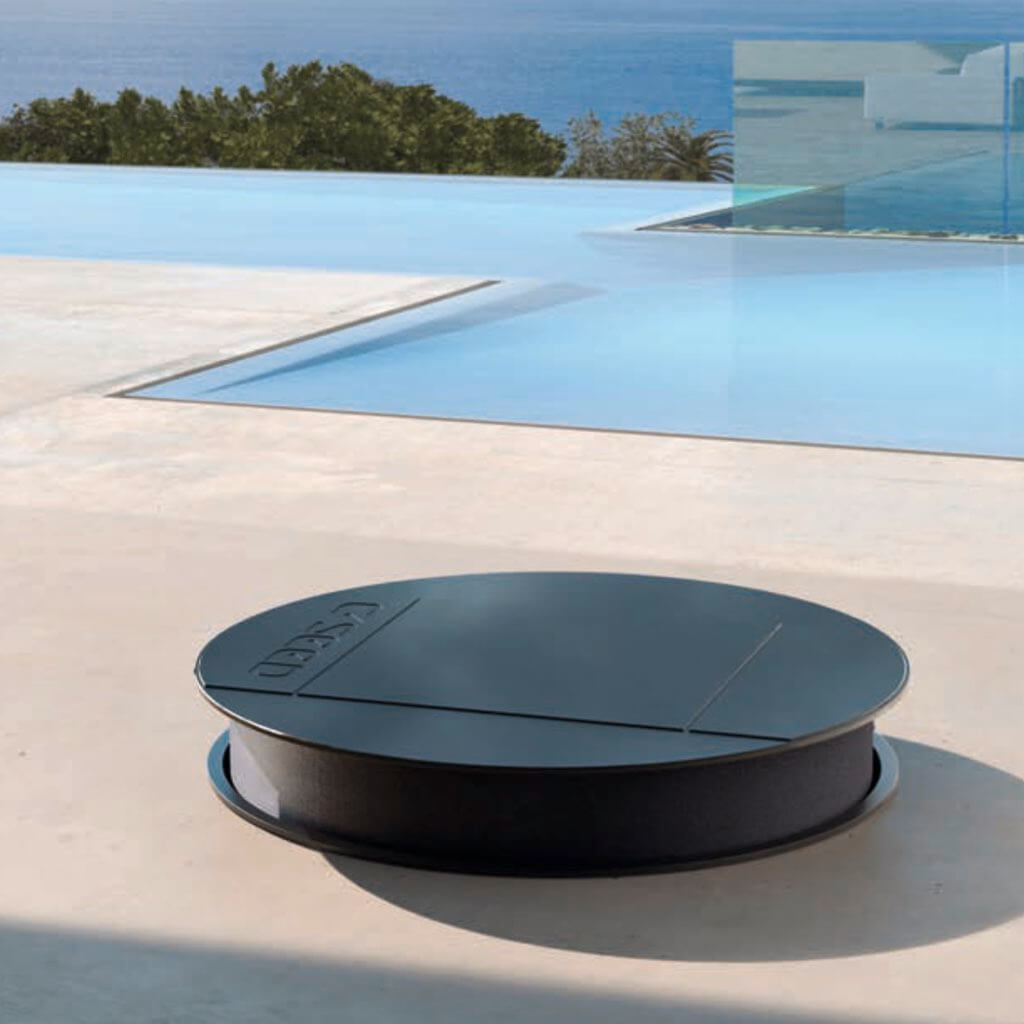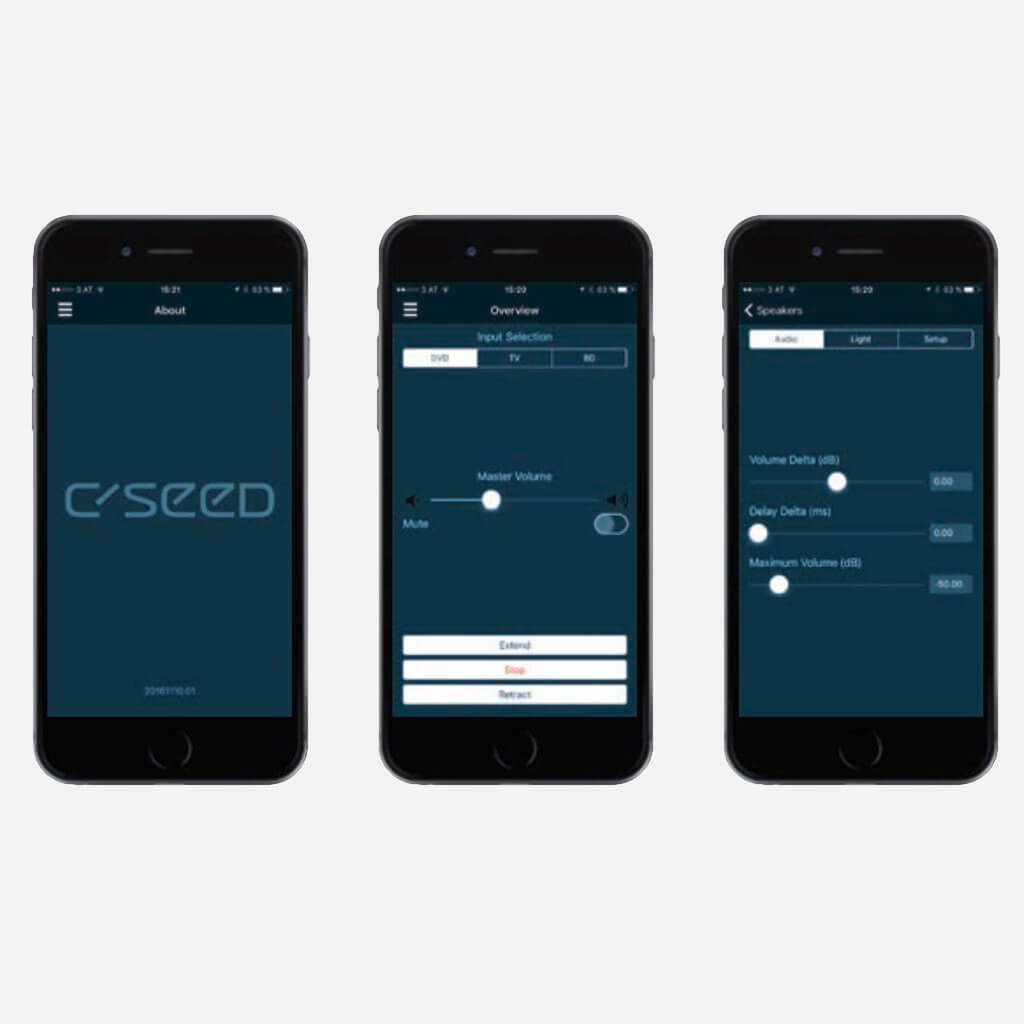 All the Magic Commanded By One Finger
The C SEED Audio iOS App gives you full control over your outdoor music experience.
Download it free from the App Store to control kinematic functions, music choice, volume, loudness, balance, treble, and bass. Or take the shortcut to perfection, selecting the app's presets for dozens of genres and moods, fine-tuned for your pleasure by the world's leading sound engineers.
Download the iOS C SEED Speakers App
A lower total cost for the ultimate high-end systems
The first truly high-end and super custom integrator in South Florida. dmg-mg is a certified direct dealer and integrator of C SEED for commercial and residential applications in the Miami / Fort Lauderdale area.
Ensuring peace of mind, for the best price, professional custom installation, and warranty protection of your ultra high-end, motorized, Retractable Outdoor Speaker System.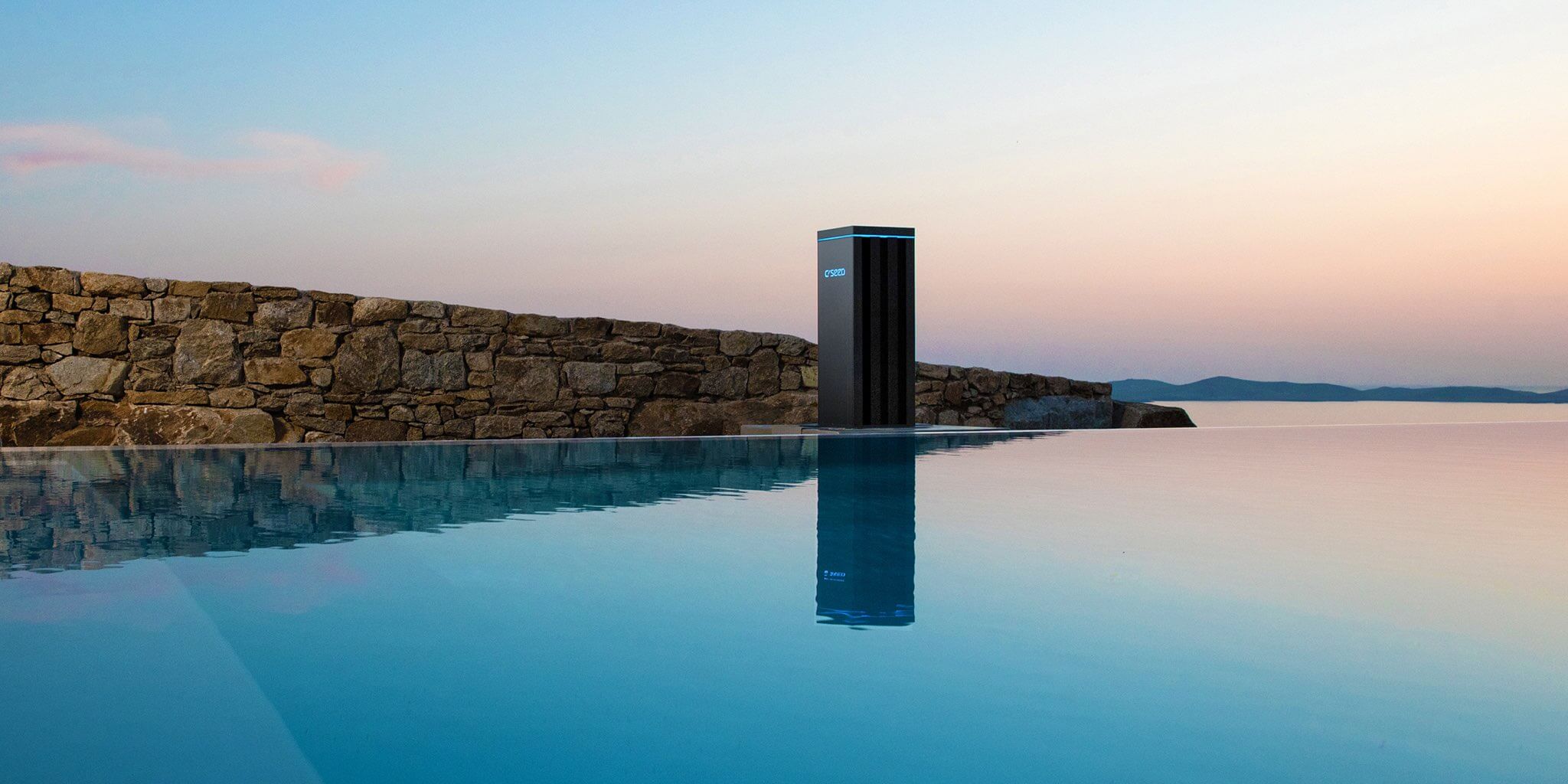 The World´s largest 4k TV
Totally seamless Super Cinemascope 4k.
Giant, Retractable Outdoor LED TV
The World's Largest Outdoor LED TV.