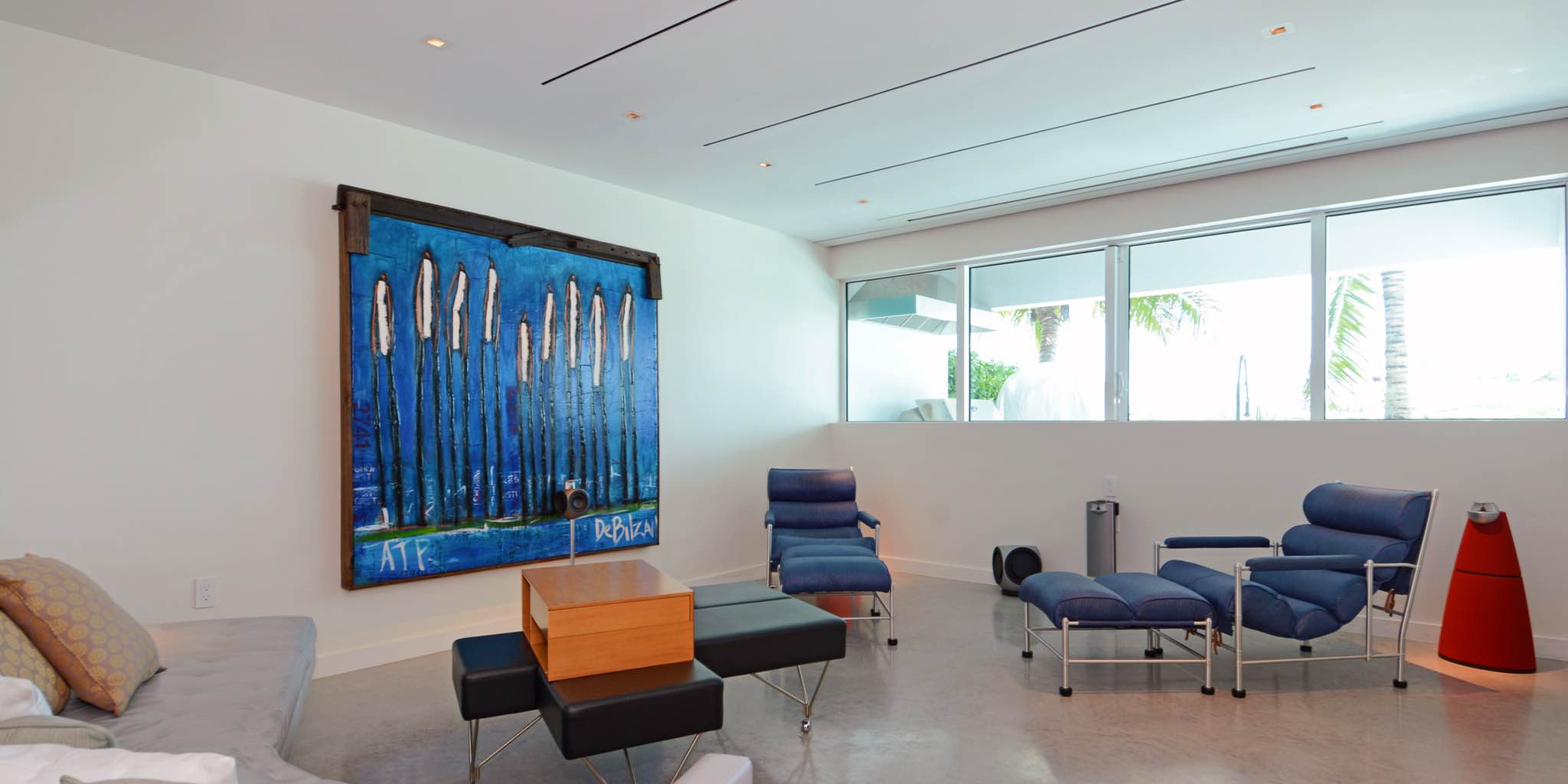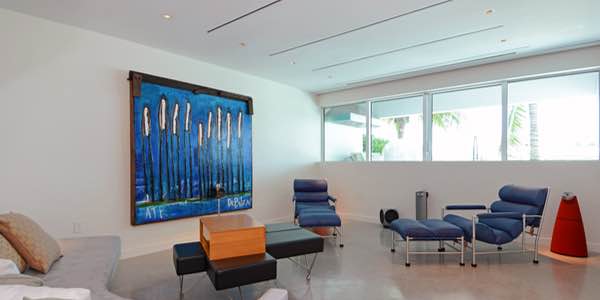 Bang & Olufsen Whole Home Audio Visual Installation
Palm Island, Miami Beach, Florida, 2008
Bang & Olufsen Whole Home Audio Visual
 A Bang & Olufsen Whole Home Audio Visual Installation on the second Home of a returning client. A waterfront multi-level house in Palm Island, Miami Beach, Florida. This project demanded a minimalist installation feel, with a premium installation service of wall mounted and floor standing B&o Audio Visual Equipment in a Museum Level Installation, mounting the equipment like a piece of art.
 This complex but multi-link music distribution system, features a set of wall-mounted stereo speakers, in the Master bedroom. Dolby Pro & DTS 7.1 Surround sound in the Media Room, using a Sim 2 Multimedia Projector mounted underneath a cantilever shelf in the back of the room, a Bang & Olufsen BeoSystem 3 as the primary video switcher & surround sound decoder, a 35TB Kaleidescape Whole Home Movie Server, one Bang & Olufsen BeoLab 7-4 as the center channel, BeoLab 9 in red as the front left & right channels, a BeoLab 2 Subwoofer, and BeoLab 3 for the surround and rear channels, with a full Acoustic Lent Technology® through all loudspeakers, making this a unique B&o Media Room with unbelievable immersive sound.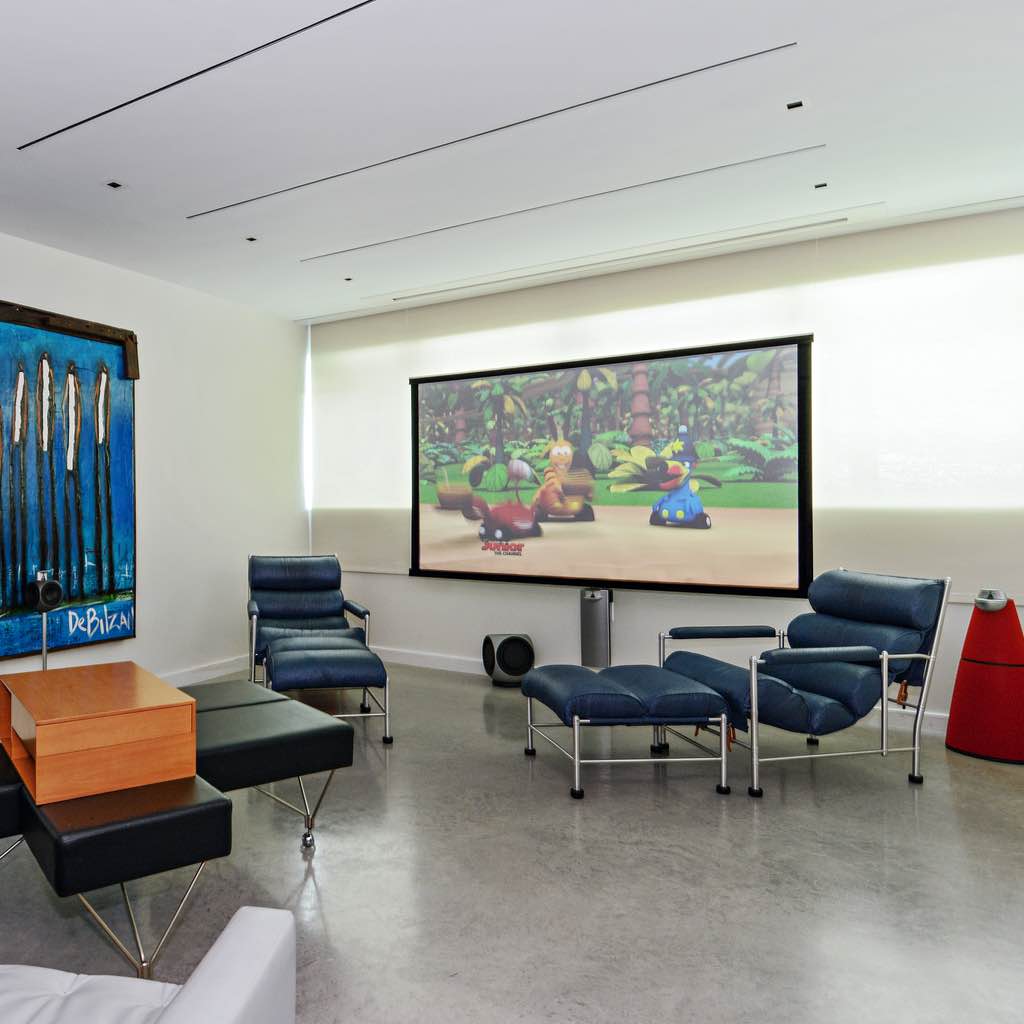 Bang & Olufsen BeoSound 5 Wall Mounted
BeoSound 5 Custom installation with the cables run in the wall.
B&o BeoSound 9000 wall mounted
Custom installation with the cables hidden in the wall.
A custom installation on each side of the window.
Wall-mounted above the iMac.
B&o BeoLink Powering the Pool Area
With Sonamp Amplifier & a pair of Sonance Mariner Outdoor Speakers.
AXIS P3344-VE IP Security Camera
A 1080p camera with white dynamic range.
The Whole Home Audio Visual Installation.
 The first truly high-end and super custom integrator in South Florida. dmg-mg is a certified direct dealer and integrator of luxurious entertainment technology for luxury yachting and residential applications in the Miami / Fort Lauderdale area.
 Ensuring peace of mind, for the ultimate custom installation, with the best warranty protection of your Luxurious Whole Home Audio Visual Installation.