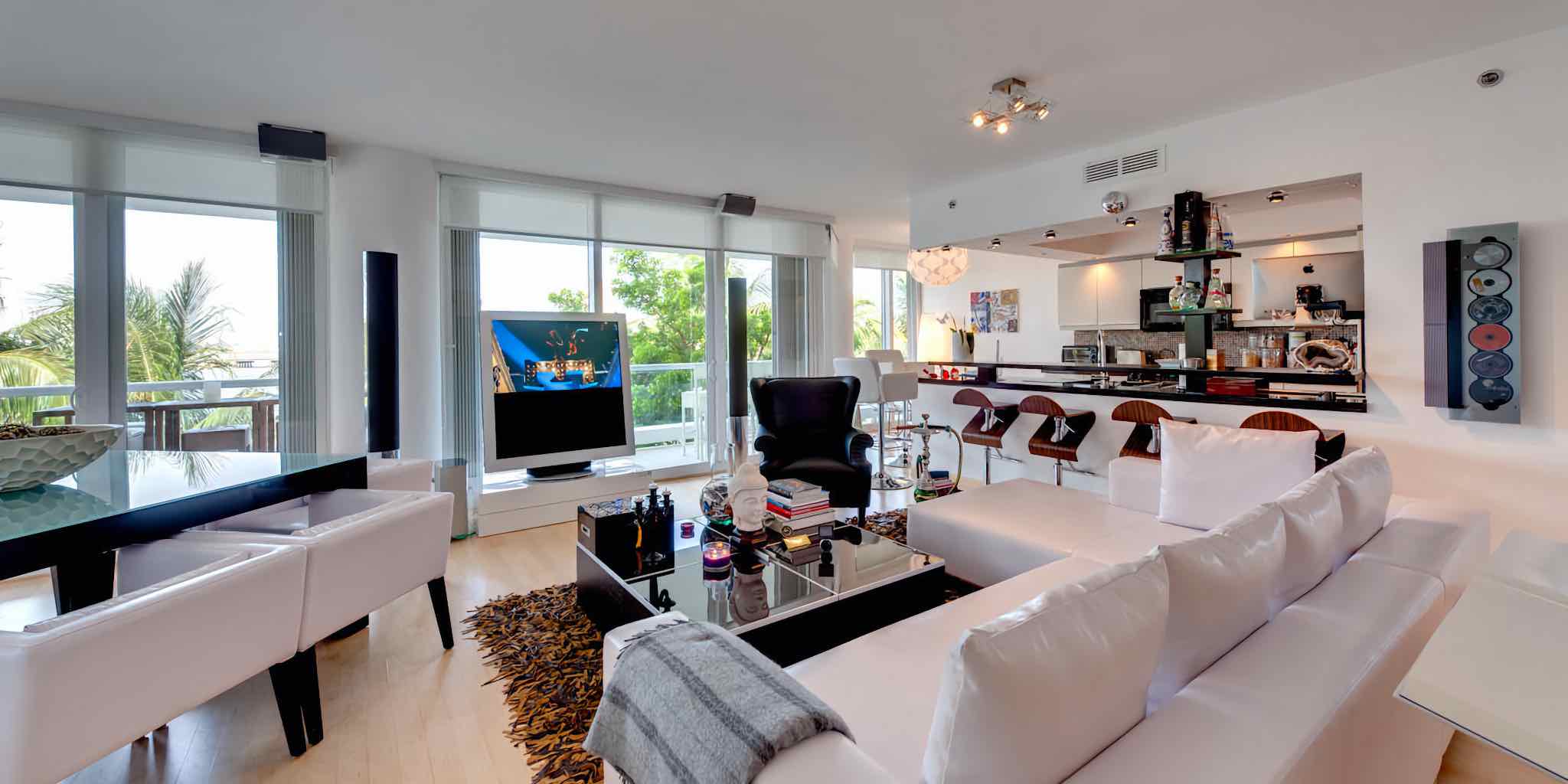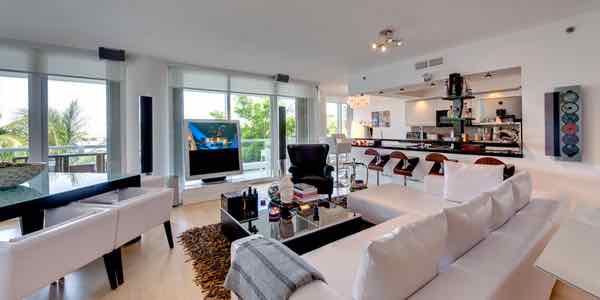 B&o Custom Integrated Entertainment System
Williams Island, Aventura, Florida, 2008
 This condo is located in Williams Island, Aventura, Florida. It features a sophisticated B&o Custom Integrated Entertainment System, with a four-room music distribution system.
 Stereo in the Master Bedroom, Master Bathroom, Patio, and Dolby pro & DTS 5.1 Surround Sound in the Living Room. Using the floor standing swivel BeoVision 5 TV from Bang & Olufsen, a (Broadcast grade Plasma display), built-in BeoSystem 1 video switcher, scaler, and surround decoder, Two built-in BeoLab 4000 speakers as a center channel. A BeoSound 9000 as an Audio Source, a wall-mounted iMac as a media server that swivels from the kitchen to the bar, two Bang & Olufsen BeoLab 1 as Front Left & Right channels, two BeoLab 4000 as Front Height channels, a pair of Martin Logan Electrostatic Speakers as Rear left & Right channels, and a powerful Ceratec Subwoofer.
 This Custom Integrated B&o Entertainment System has a mind-blowing sound reproduction and a clean, modern look.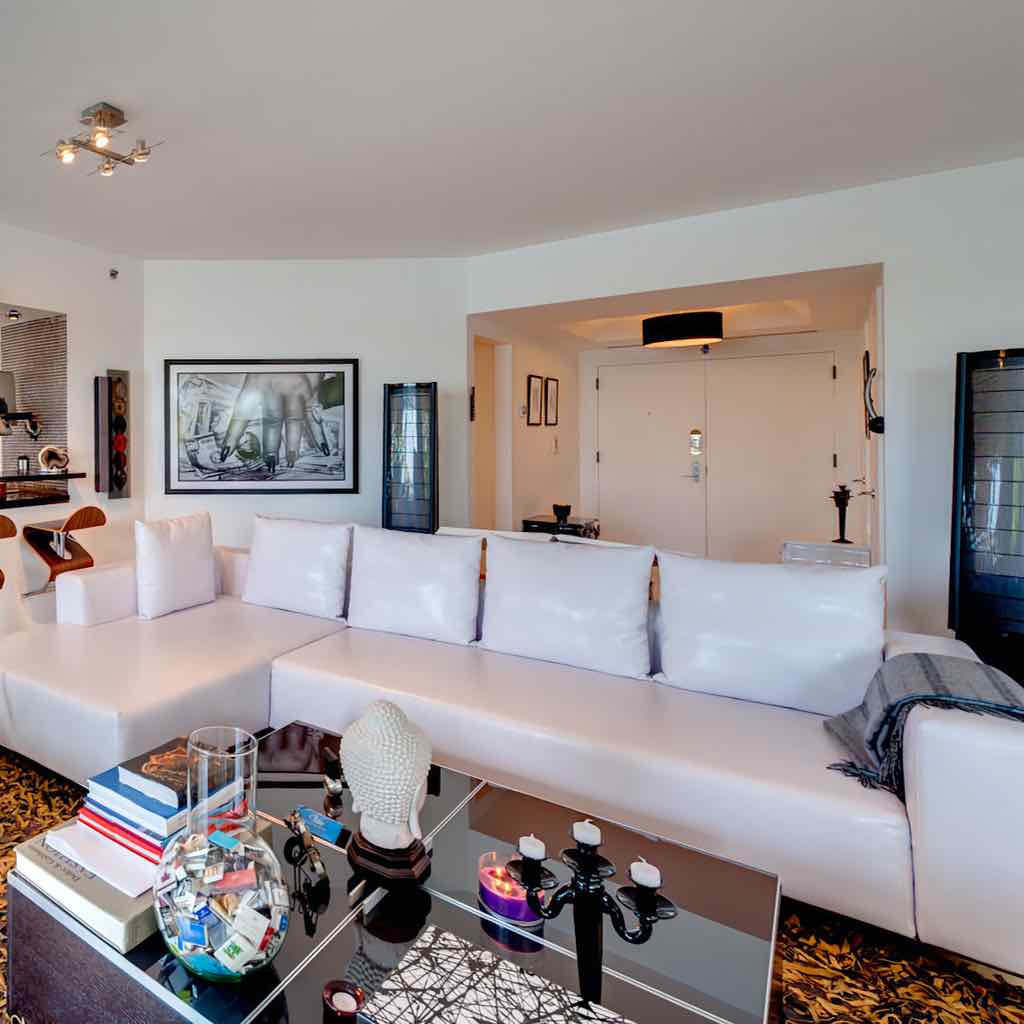 The B&o BeoLink in an outdoor patio
B&o BeoLink Active with a Sonamp Amplifier powering a pair of B&W Outdoor Speaker.
Read About the BeoLink Active
B&o BeoVision 5 on
Swivel

Floor Stand
Custom installation with the cables run under the floor.
A Centralized AV Equipment Rack
Custom installation of an AV Rack with cables hidden in the wall.
Clean Wall Mounted TV Installation
Custom TV installation with the cables hidden in the wall.
Desing endure moisture, makes it ideal in bathrooms.
Custom Integrated B&o Entertainment Systems.
 For truly high-end and super custom Integrated Entertainment Systems in South Florida. dmg-mg is a certified direct dealer and integrator of luxurious entertainment technology for luxury yachting and residential applications in the Miami / Fort Lauderdale area.
 Ensuring peace of mind, for the ultimate custom installation, with the best warranty protection of your Luxurious AV System.