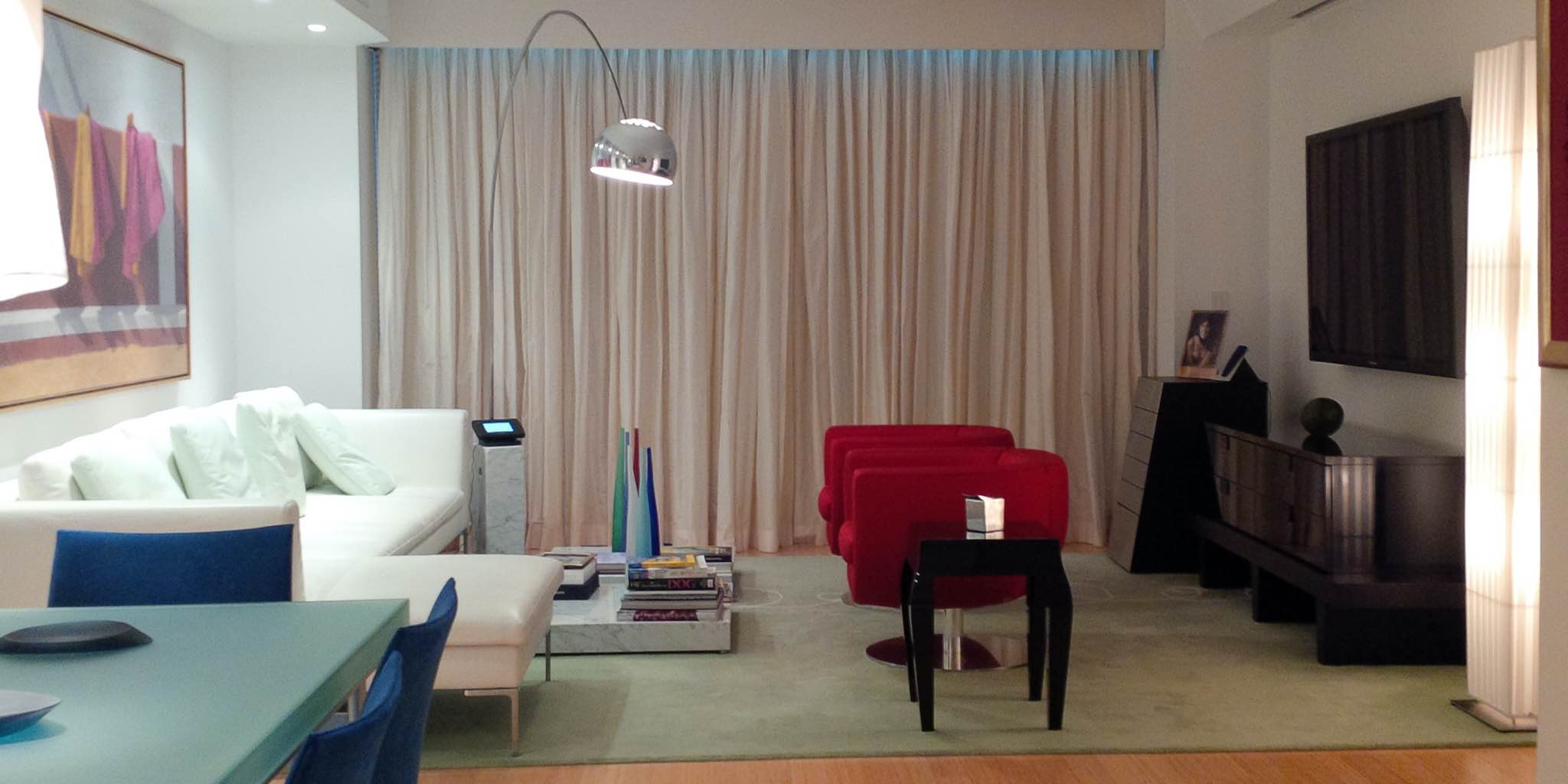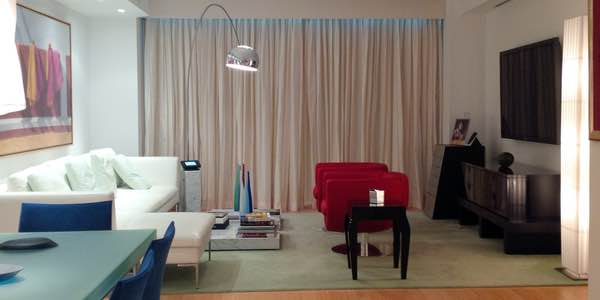 Minimalist Audio Visual System Installation
Ritz Carlton, Coconut Grove, Florida, 2014
Minimalist Audio Visual System Installation
Minimalist Audio Visual System Installation at an apartment in The Ritz Carlton Coconut Grove, Florida.
This Minimalist AV System Features an elegantly integrated entertainment equipment with Invisible Series Speakers built into the walls, and a large plasma display, plus a three-zone distributed audio setup. Stereo in the Master bedroom and guest room, and Dolby Pro & DTS 5.1 Surround sound in the Living room, using a Broadcast-grade Panasonic 85" display, B&o BeoSystem as the AV Switcher, Surround Sound Decoder, and Pre-Amplifier. With a BeoSound 9000 as an Audio Source, Sonance Invisible Series Speakers as the Front and Rear Left, Center, Right, and Surround Channels, plus a BeoLab 2 Subwoofer.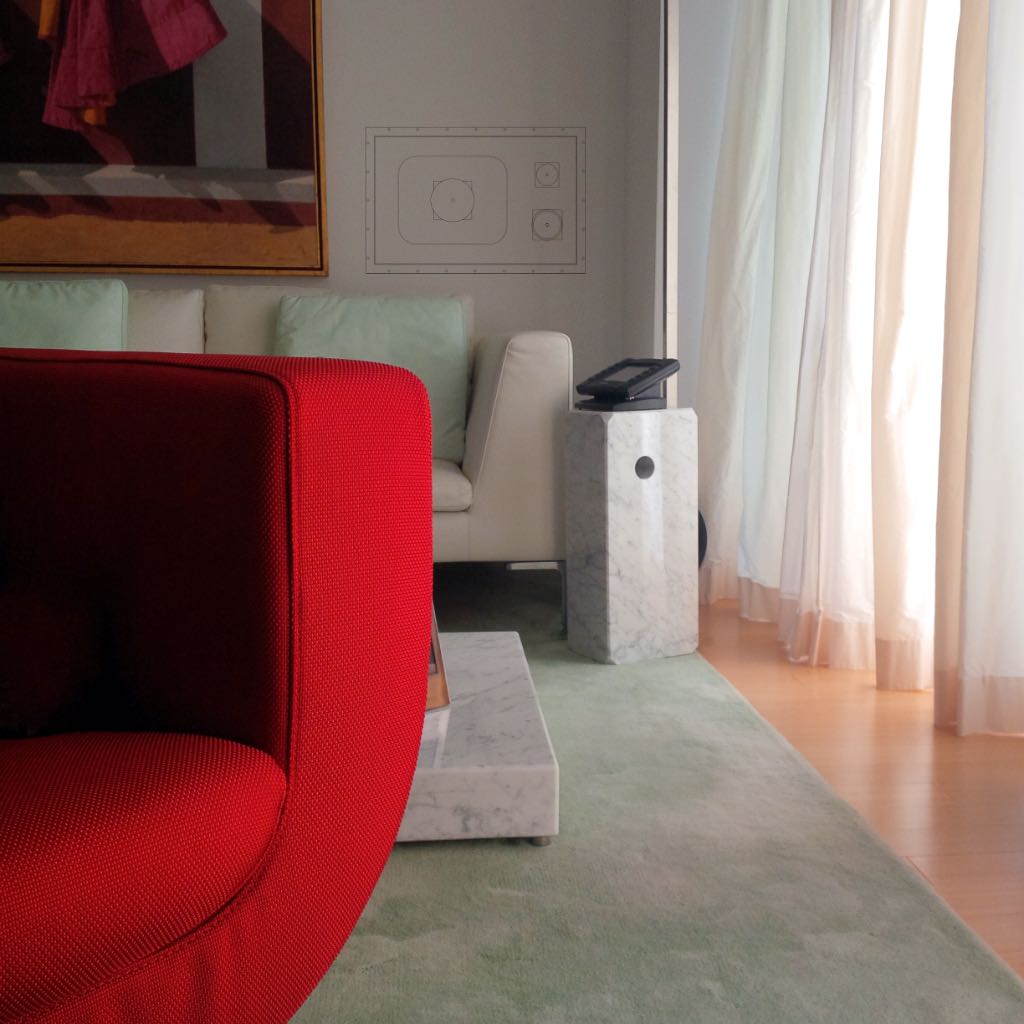 Sonance Invisible Series Speakers
The ultimate expression in minimalist architectural audio. Installed into the wall or ceiling and then finished over with the surrounding surface.
Sonance Invisible Series Speakers
Sonance Invisible Series Speakers
Unbelievable sound quality that emanates from the wall or ceiling.
85" Panasonic Broadcast-grade Display
Custom installation with the cables hidden in the wall.
The ultimate expression in Minimalist Installations
 A High-end and super custom installer in South Florida. dmg-mg is a certified direct dealer and integrator of luxurious entertainment technology for luxury yachting and residential applications in the Miami / Fort Lauderdale area.
 Ensuring peace of mind, for the ultimate custom installation, with the best warranty protection of your Luxurious Minimalist installation of AV Systems.