Cabinet Subwoofer Wireless Transmitter
Stand-along Cabinet SUBs
Impact Subwoofers
Stand-along Cabinet SUBs
D8 Subwoofer
Cabinet Subwoofer
Wireless Transmitter
The Sonance Wireless Transmitter is designed to work with the Sonance Impact and D8 subwoofers. With a range of 30' the transmitter provides the ability to place your subwoofer where it looks and sounds best in the room.
Place it anywhere you'd like!
With a 30' range the wireless transmitter allows you to place your Sonance Cabinet Subwoofer wherever you want it.
The new Impact and D8 subwoofers come with built in wireless receivers and the set up is as simple as the press of two buttons.  Download the Quickstart Guide  for more information.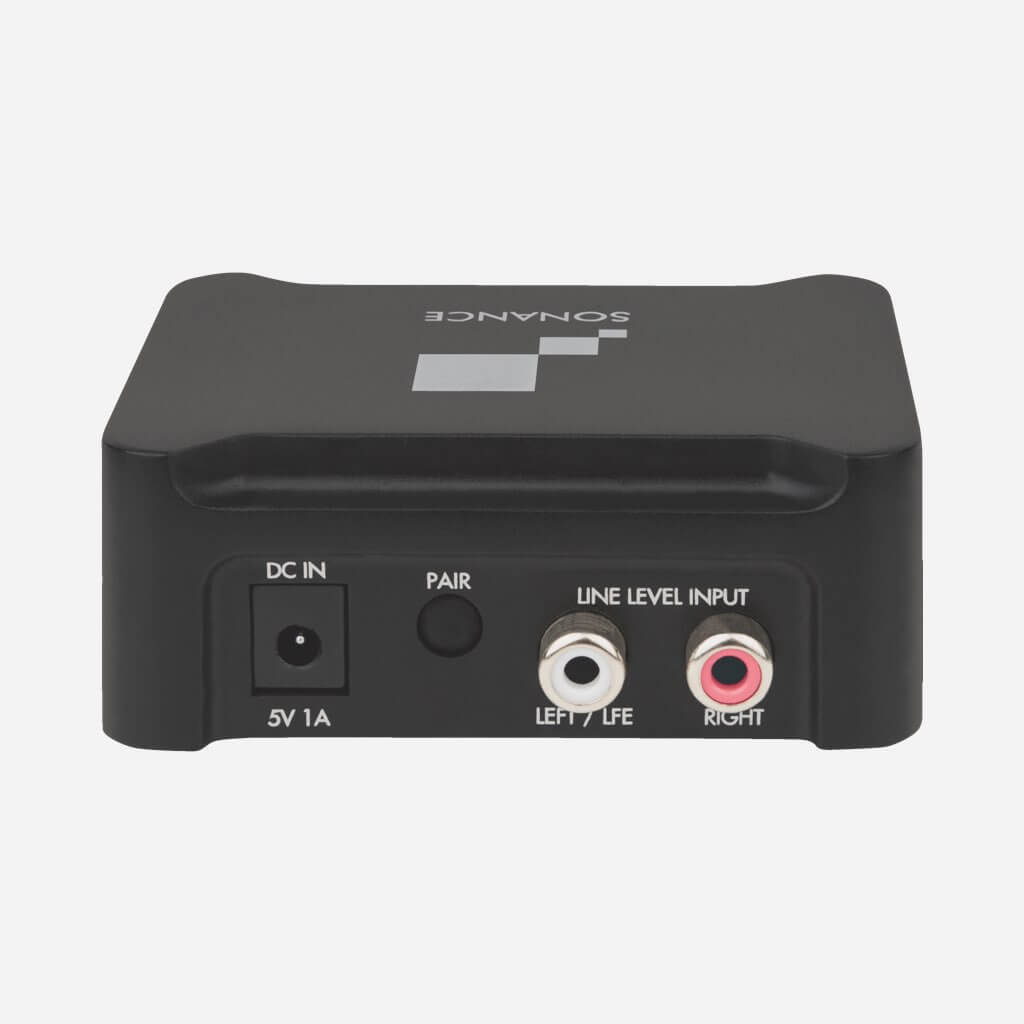 Reliable Signal Transmission
Sonance uses a tri-band design which operates in 2.4 GHz, 5.2 GHz and 5.8 GHz. Audio signals stream completely uncompressed  up to 192kHz/24-bit for superior sound. The Sonance Wireless Transmitter is highly resistant to Bluetooth, dual-band Wi-Fi, and microwave interference and has a short response time latency, less than 20 ms.
Speak to a private advisor
Sonance Cabinet Subwoofer Wireless Transmitter for Impact and D8 Subwoofers.
Transmitter Range: 30'
Transmitter Frequency: Tri-band 2.4 GHz, 5.2 GHz, 5.8 GHz.
Uncompressed Audio Signals: 3up to 192kHz/24-bit.
Latency: Less than 20 ms.
Inputs: Line-level Input.

Compatible: Impact, and D8 Subwoofers.
Dimensions (WxHxD): 3 1/8" x 1 1/4" x 2 1/4" (79mm x 34mm x 57mm)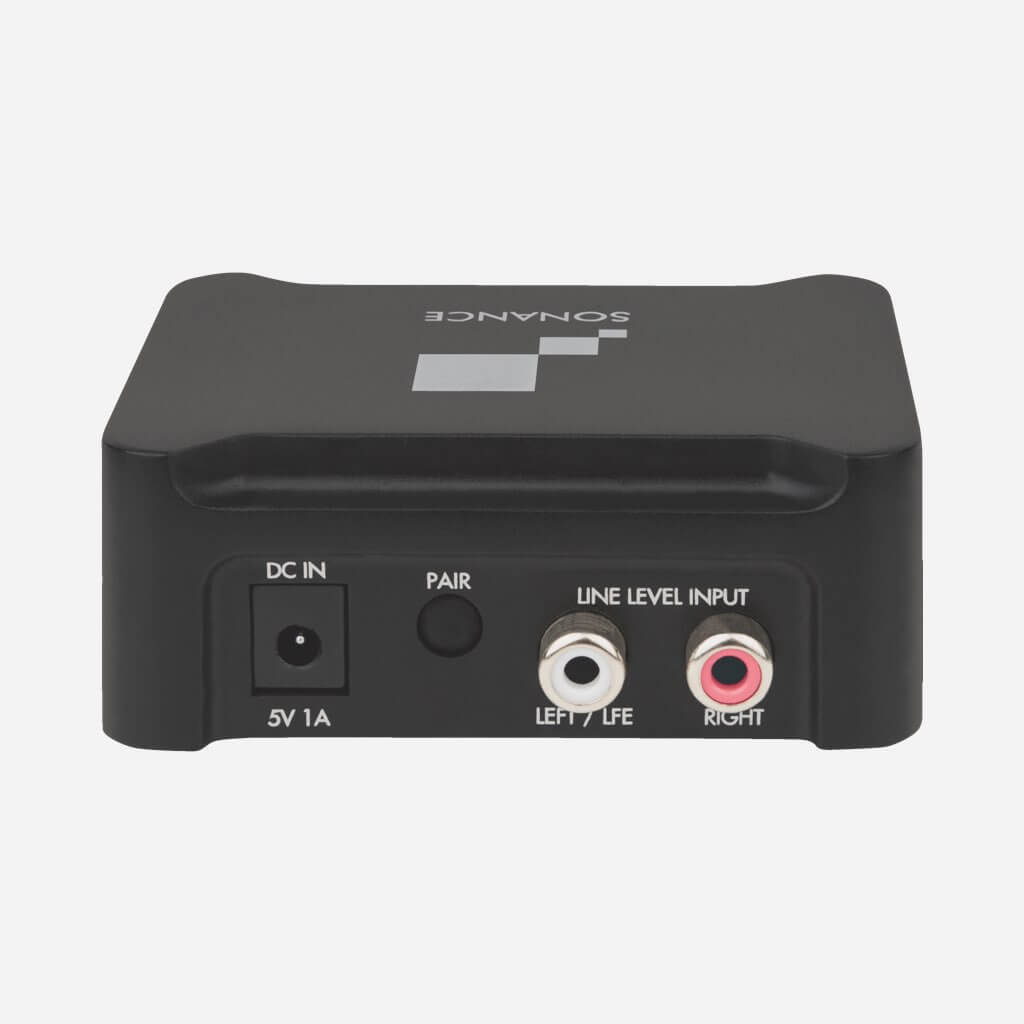 A lower total cost for the ultimate Custom Audio Systems
dmg-mg the custom installer in South Florida for high-end applications. dmg-mg is a certified direct dealer, integrator and installer of Sonance Cabinet Subwoofer Wireless Transmitter for luxury residential and commercial applications in the Miami / Fort Lauderdale area.
Ensure peace of mind, for the best price, professional custom installation, and warranty protection of your Wireless Transmitter.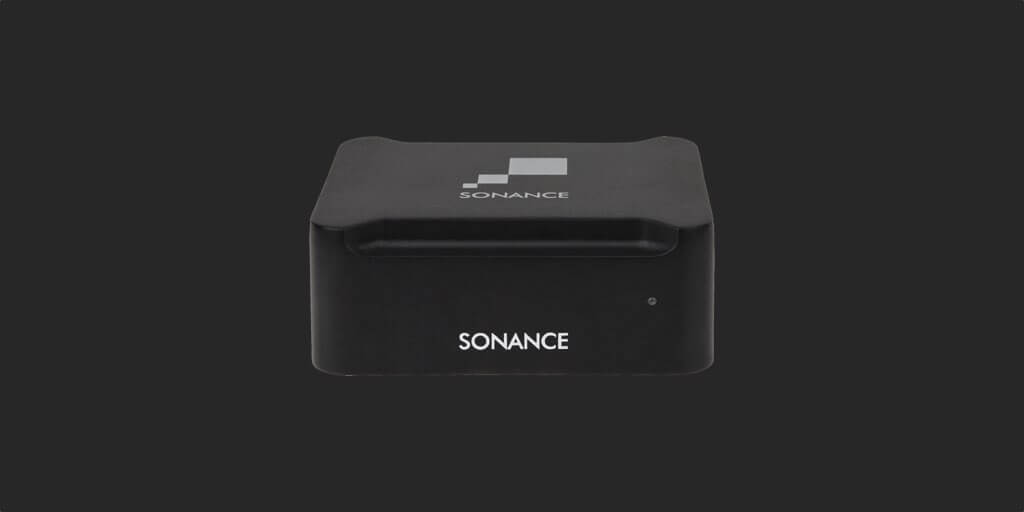 Impact Subwoofers in 8", 10", & 12".
The Tiny Sonance D8 Subwoofer
Two powerful vibration canceling 8" square drivers.