Professional Series Dual 10" Bandpass Subwoofer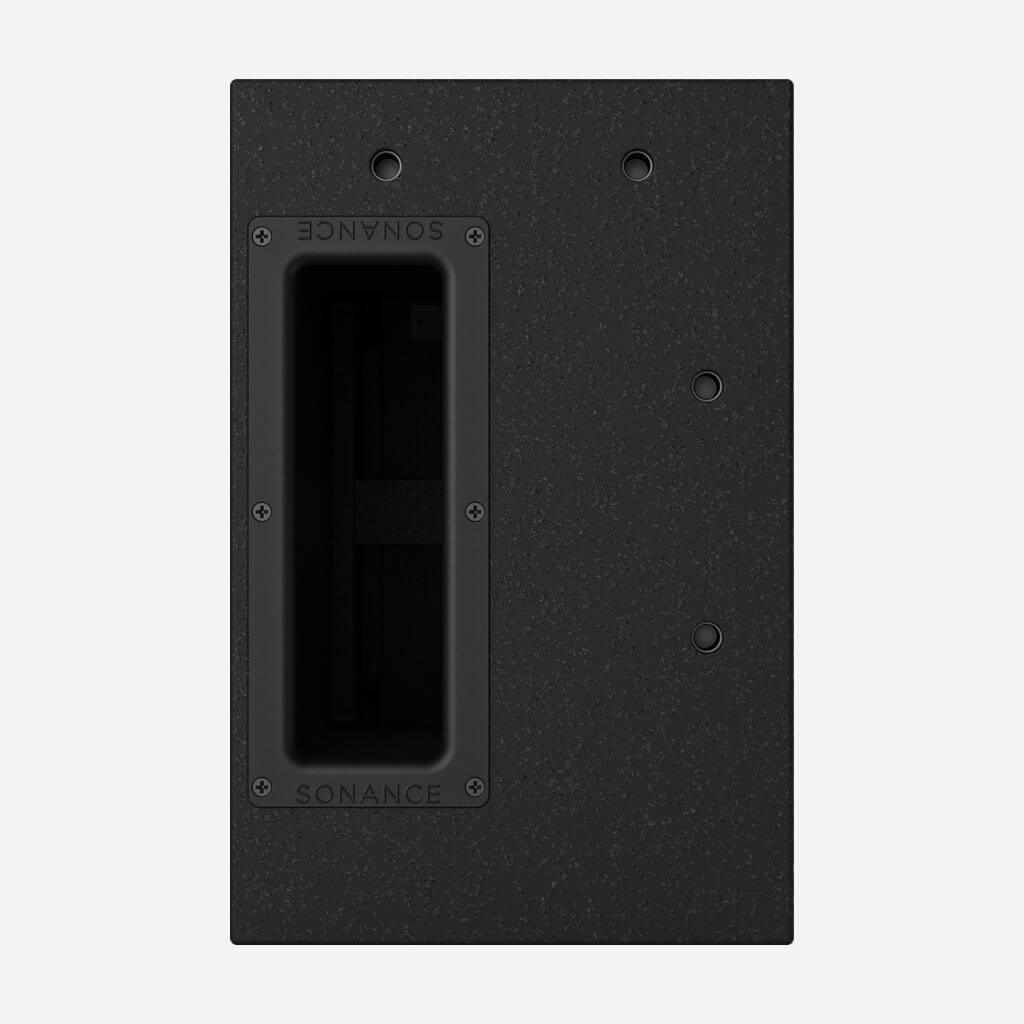 One of the most unique and versatile features of the PS-S210SUBT is the ability to port either from the front or the side of the enclosure. The installer simply unscrews the port from the front of the cabinet, and then unscrews a blanking plate from the side, and swaps them. This will allow the product to be used in a variety of installation locations, while always ensuring the optimum sonic performance is achieved.
The PS-S210SUBT features Sonance's Laminated Core Technology transformer (SLCT), delivering full-fidelity performance in either 70V or 100V mode. This, combined with the built-in low pass filter, allows the subwoofer to be driven on the same feed as the other full-range loudspeakers in a system, negating the need for additional amplifier channels and DSP.
Read the AV Network Article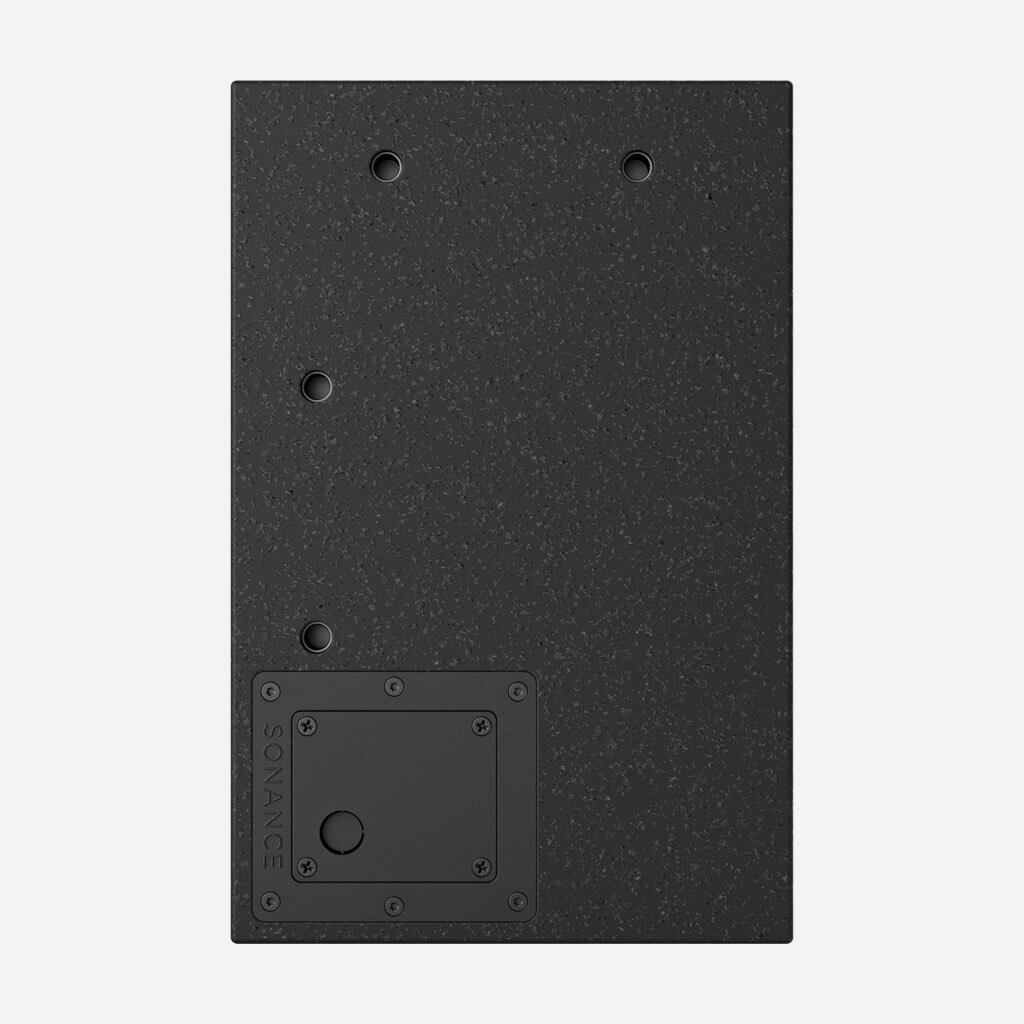 PS-S210SUBT Commercial Dual 10" Bandpass Subwoofer
Sonance Professional Series PS-S210SUBT Dual 10" Bandpass Subwoofer, in Black.
Frequency Range (-10dB): 34Hz - 155Hz
Frequency Range (-3dB): 44Hz - 132 Hz
Power Capacity: 500 Watts Continuous Program Power | 300 Watts Pink Noise
Nominal Sensitivity: 94dB
Nominal Coverage Angle: 180 degrees conical coverage
Directivity Factor (Q): N/A
Directivity (DI): N/A
Rated Maximum SPL: 121dB @ 1 meter (3.3 feet), 127dB peak
Rated Impedance: 4 Ohms nominal, 3.7 Ohms minimum
Transformer Taps:

70V

: 300w, 150w, & 75w - 

100V

: 300w, & 150w
Crossover Point: 150Hz
Overall Dimension: (HWD) 9" x 33" x 13.78" (228mm x 33mm x 350mm)
Cut Out Dimension: N/A
Net Weight: 61lbs (27.7kg) each
Shipping Weight: 75.8lbs (33kg) each
LF Driver: Dual 10" (254mm) woven glass fiber cones with Butyl rubber surrounds
Input Connector: Four pin, Euroblock with loop output connections
Knockout: One, side-mounted .75"
Safety Agency: None
Suspension Points: 4 x M10 on two sides
Cabinet: Laminated plywood
Optional Accessories: C-Bracket with 4 x M10 mounting bolts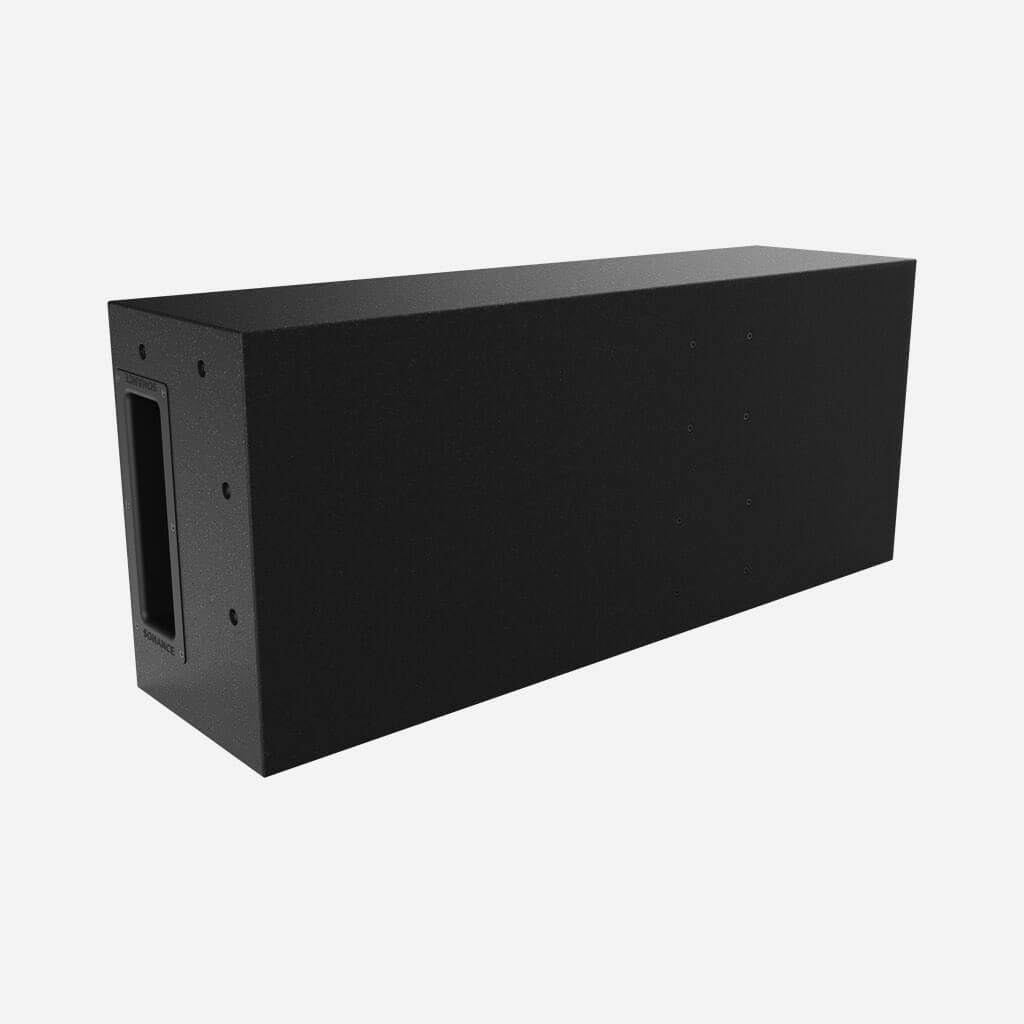 A lower total cost for the ultimate Commercial Audio Systems
dmg-mg is a custom integrator in South Florida for commercial application. dmg-mg is a certified direct dealer, integrator and installer of Sonance Professional Series Bandpass Subwoofer for commercial applications in the Miami / Fort Lauderdale area.
Ensure peace of mind, for the best price, professional custom installation, and warranty protection of your Professional Series In-Ceiling Speakers and Subwoofers.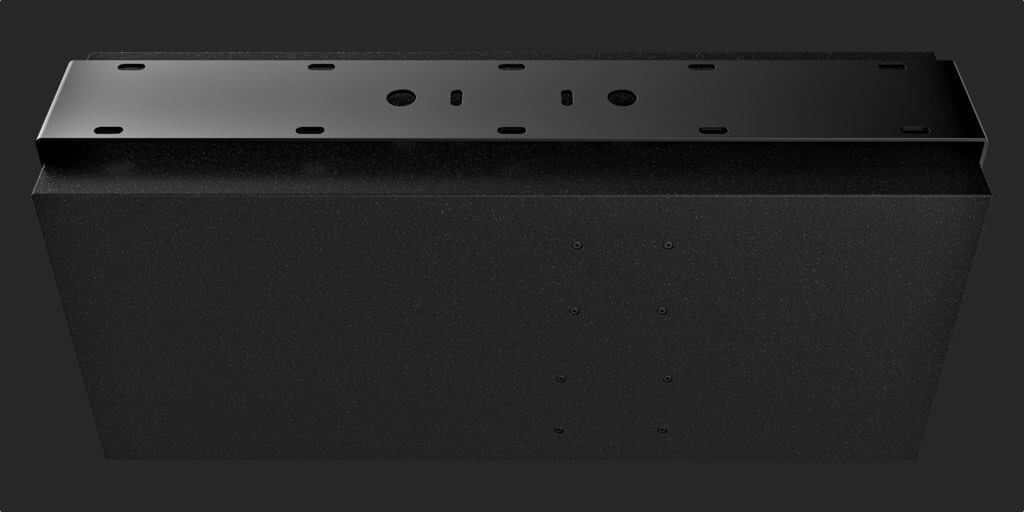 Visual Performance Extreme Speakers
Engineered to handle extreme temperature and humidity areas.
Sonance Visual Performance UTL
Visual Performance Ultra Thin-Line Speaker.