Visual Performance Ultra Thin-Line Speaker
Visual Performance Ultra Thin-Line
With an in-ceiling mounting depth of 1.43" (36mm), the Sonance Visual Performance Ultra Thin-Line In-Ceiling Speaker maintains the same award winning performance and discreet design as the rest of the series. Developed with cutting-edge design and built using state-of-the-art materials, the VP52R UTL has the largest woofer and the best low-frequency response in its category.
The VP52R UTL is the thinnest in-ceiling shallow speaker with the best sound performance, ideal for Luxury Coaches, Yachting, and Remodeled furred shallow Ceilings or Walls.
Speak to a private advisor
Sonance VP52R UTL Speakers
Visual Performance VP52R UTL Ultra ThinLine Speaker.
Tweeter: 1" (25mm) cloth dome, Ferrofluid-cooled, in acoustic back chamber.
Woofer: 5 1/4" (133mm) polypropylene cone with a rubber surround.
Frequency Response: 75Hz - 20kHz +/- 3dB.
Impedance: 8 Ohms nominal; 6 Ohms minimum.
Power Handling: 5 watts minimum; 80 watts maximum.
Sensitivity: 89dB SPL (2.83V/1 meter).
Shipping Weight: 9 lbs (4.1kg) pair.
Dimensions: 9 3/4" (248mm).
Cut-out Dimensions: 8 1/4" (210mm).
Speaker Depth: 1 7/16" (36.2mm).
Grille material: Perforated Steel.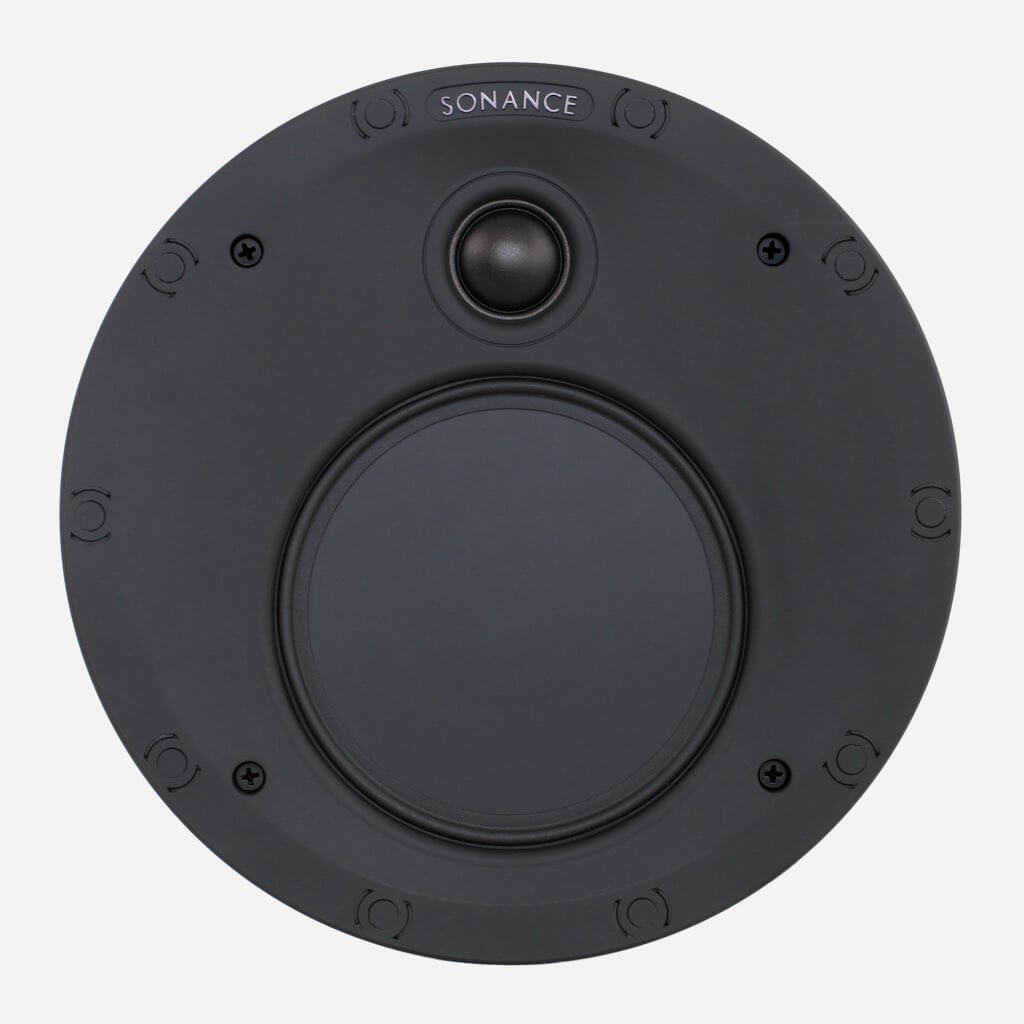 A lower total cost for the ultimate high-end systems
dmg-mg is the first truly high-end and super custom integrator in South Florida. dmg-mg is a certified direct dealer, integrator and installer of Sonance Visual Performance Ultra Thin-Line Speaker for commercial and residential applications in the Miami / Fort Lauderdale area.
Ensuring peace of mind, for the best price, professional custom installation, and warranty protection of your high-end, Visual Performance Ultra Thin-Line Speaker.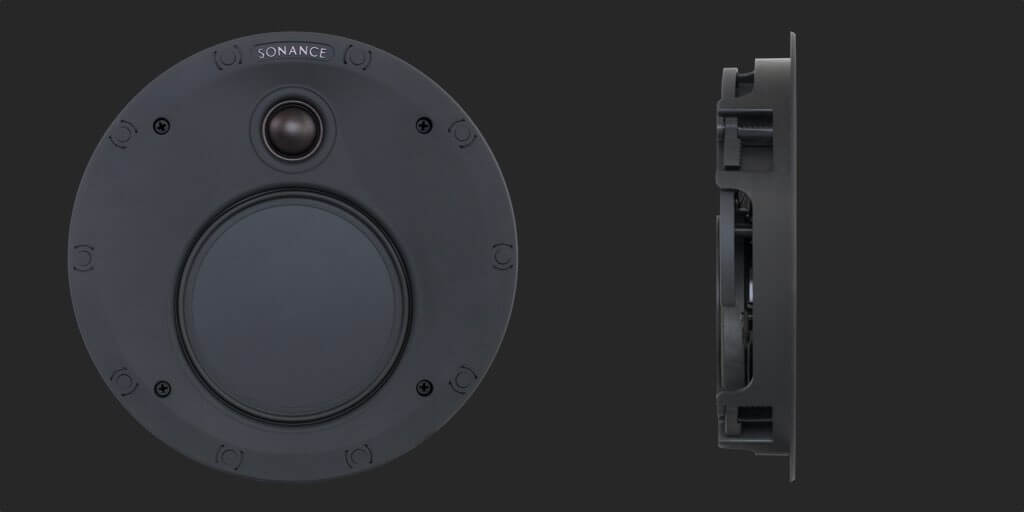 Thin-Line Subwoofer BPS6 TL
A 3.38-inch think In-Wall Bandpass Subwoofer.
Professional Series Low Profile Speaker
Commercial Low Profile In-Ceiling Speaker.