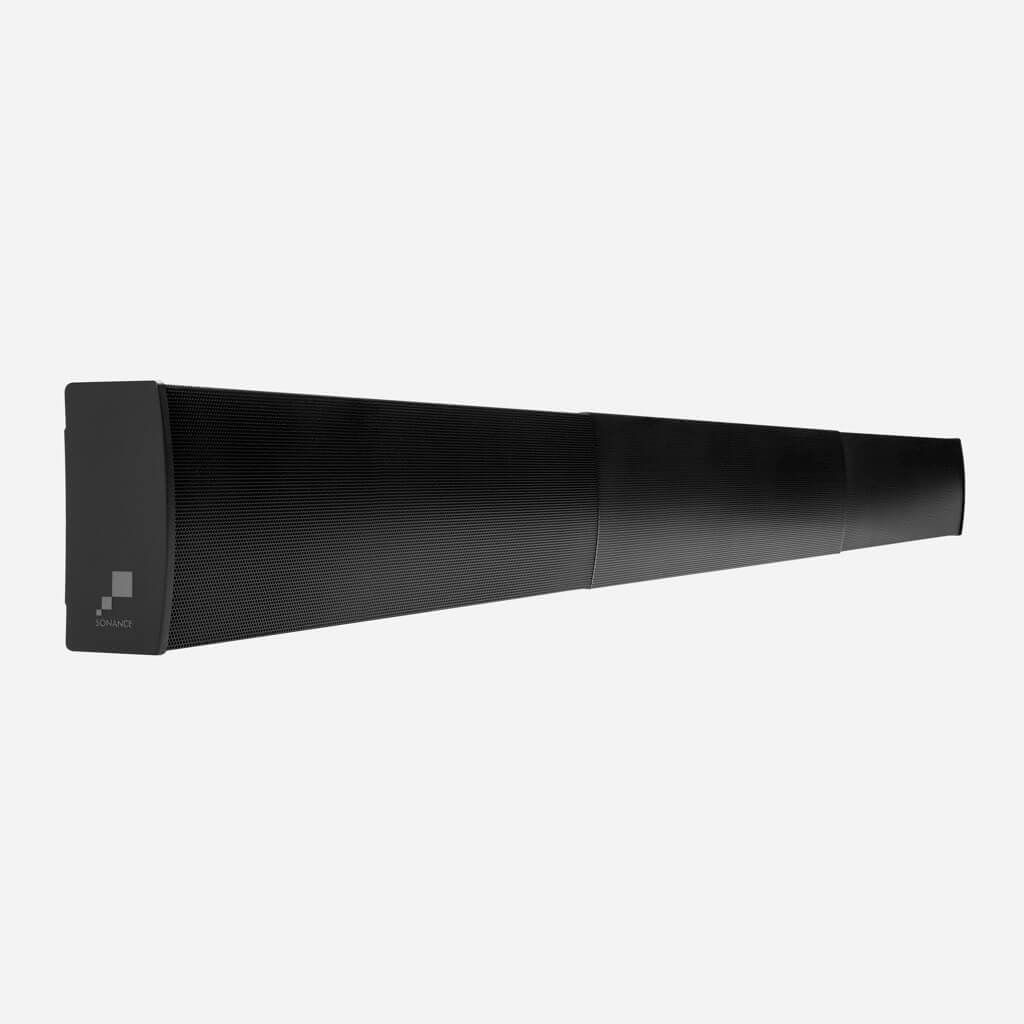 Putting the sound into soundbar
Sonance Soundbars utilize the same cutting edge technology and state-of-the-art materials developed for its award winning Visual Performance Series. This has resulted in best-in-class performance and what is widely considered to be the world's best sounding soundbars.
World's only true 3-way design
Each of the three speaker chambers feature a coaxial 1" powder-coated aluminum tweeter and a 4" laminated Kevlar and Nomex midrange, paired with dual 4 ½" laminated Kevlar and Nomex woofers. This combination delivers crystal clear vocals and defined channel separation, creating sound which is both natural and sonically accurate.
Extruded aluminum chassis & perforated grille
Sonance Soundbars are constructed from the highest quality materials including aircraft-grade extruded aluminum and powder-coated perforated steel. This provides extraordinary durability preventing deforming and discoloration over time.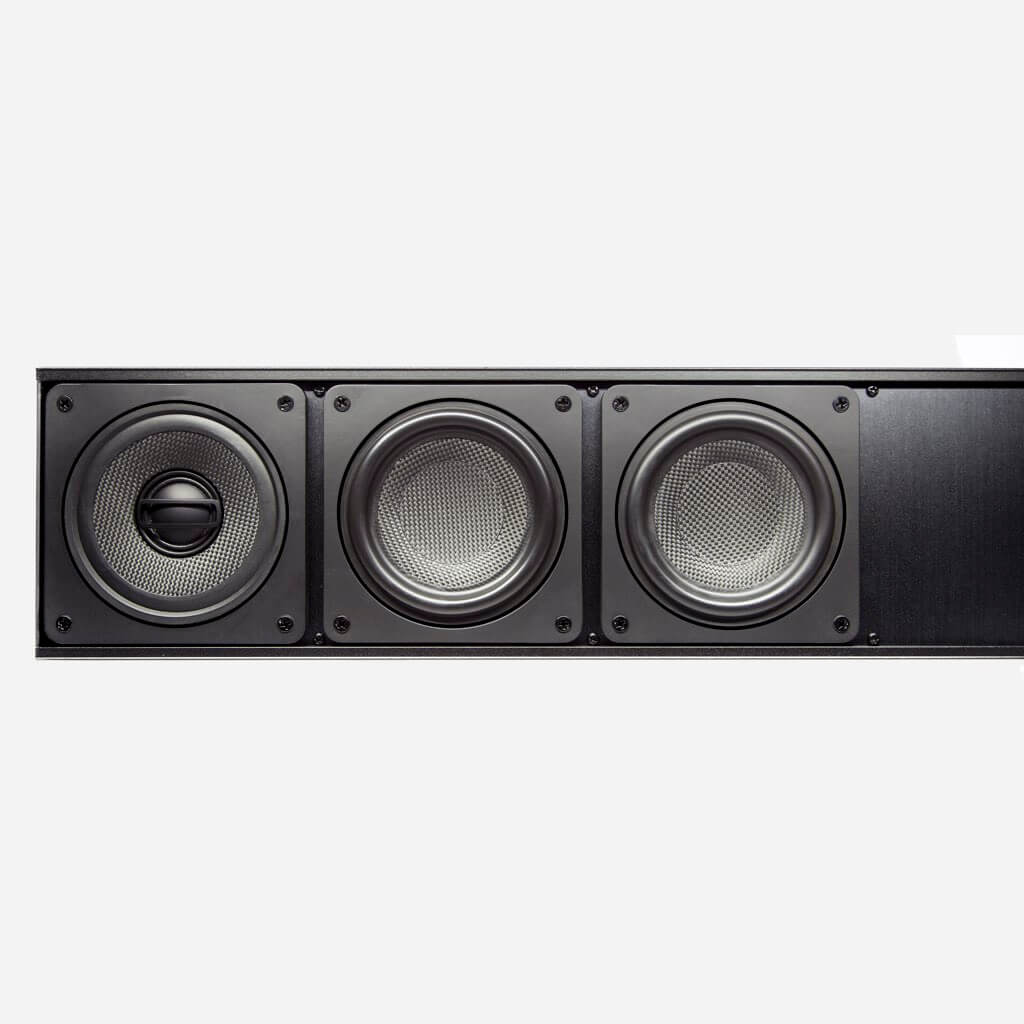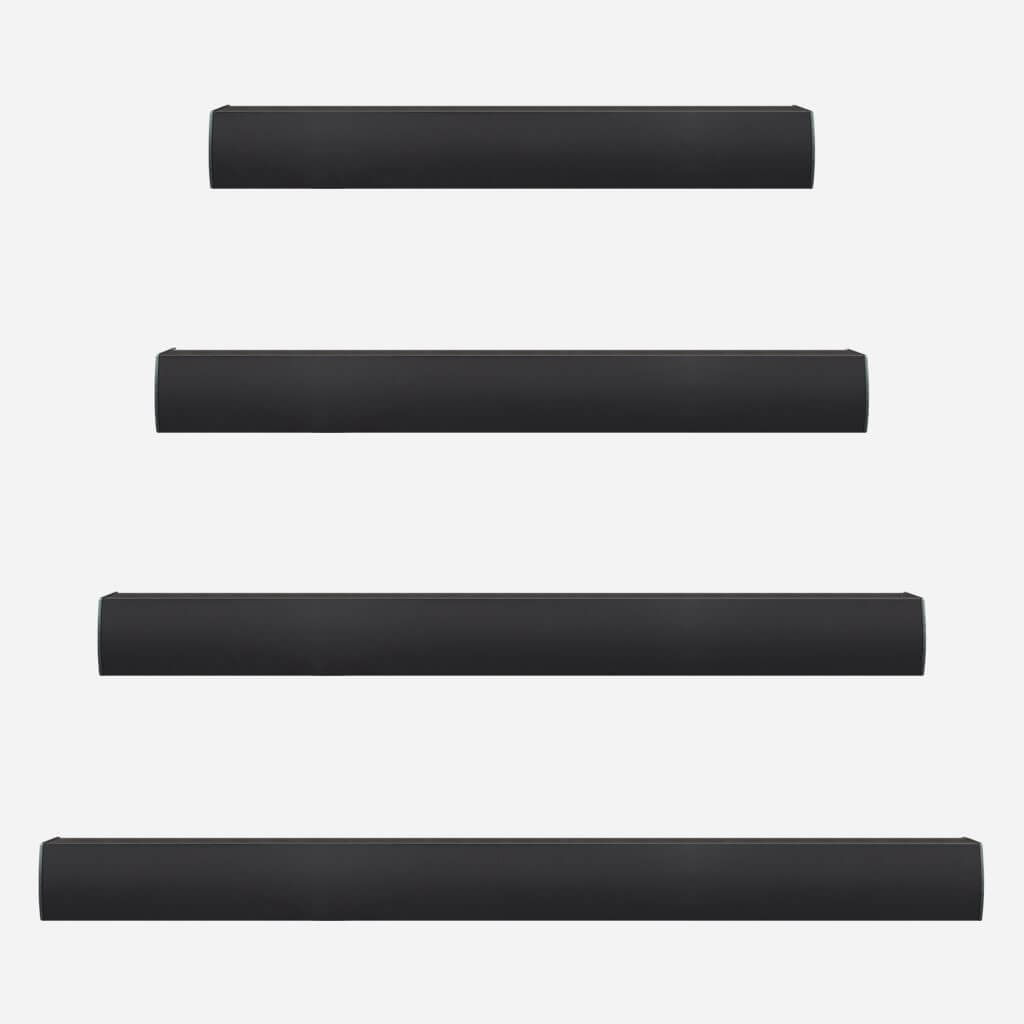 Adjustble to Match The Display
Match the width of your TV, perfectly
Sonance Soundbars feature an exclusive patent pending design that allows them to be adjusted to perfectly match the width of any display between 50" and 80".  This feature also allows Sonance Soundbars to be re-adjusted to match future display upgrades.
Clean, simple, minimalistic
Sonance Soundbars feature clean simple lines and a satin-black finish that provides an understated look to compliment the design of today's flat screen displays.
Looks like it's actually part of the display
Sonance Soundbars have been designed to sit tightly against the bottom of the display, giving the appearance that they are part of it. This reduces the distraction of "technology clutter" in the room by providing a unified aesthetic.
Sonance Soundbars feature sliding end grilles that are adjusted without the use of any tools.  Simply loosen the thumbscrew on the back and slide the grille out to perfectly match the width of the display.  It couldn't be easier.
Most versatile installation options
Sonance Soundbars are supplied with all of the necessary hardware to mount to the bottom of a display bracket, to hang on the wall, or to simply sit on a tabletop. No other parts or pieces are necessary to achieve a seamless installation.
Easier, neater cable connections
Sonance Soundbars feature a single central location for all of the cable connections to provide easier wiring and to reduce the clutter that is caused by messy cables hanging at the back of the display.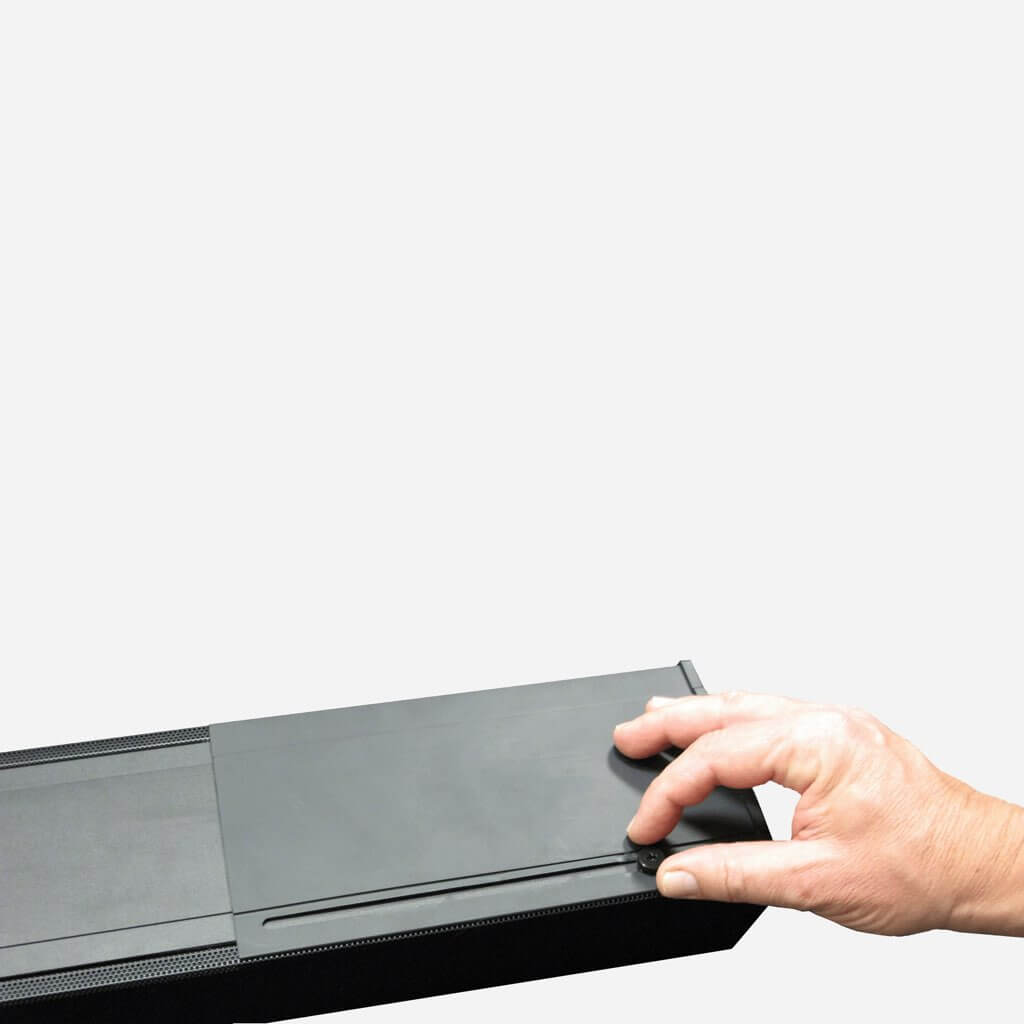 World's best sounding soundbars for a Custom Entertainment Systems
dmg-mg, the custom installer in South Florida for high-end applications. dmg-mg is a certified direct dealer, integrator and installer of Sonance Soundbars for commercial and residential applications in the Miami / Fort Lauderdale area.
Ensuring peace of mind, for the best price, professional custom installation, and warranty protection of your high-end Soundbar.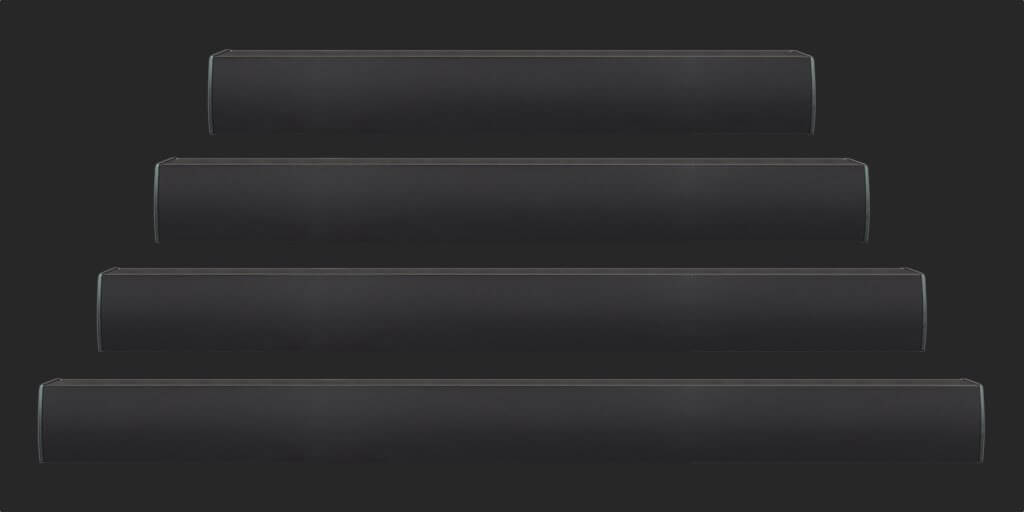 The World´s largest 4k TV
Totally seamless Super Cinemascope 4k.
New-SLS Sonance Landscape Speaker
Premium audio in outdoor environments.