AMX Acendo Book Scheduling Touch Panel
The Acendo Book Touch Panel is a standalone scheduling panel that integrates directly with popular room scheduling software like Microsoft Exchange, Office 365, and Google Calendar without additional system hardware requirements. The user interface background color and built-in room availability bars change between red and green to show the room's availability so users can easily locate and book an available room directly from the panel and, if that room is currently booked, users can quickly locate the nearest available room or the next available time with ease.
Leveraging the style and cost-efficiency of our award-winning Modero S Series Touch Panel, Acendo Book includes SmoothTouch™ Technology, a brilliant full-color high-resolution display, a wide viewing angle of screen and availability bar LEDs, and a low profile design for a subtle aesthetic. The Acendo Book can be mounted on any flat surface, including glass or stone, inside or outside a conference room or classroom.
Acendo Book is easy to install using a one-time, panel-based configuration wizard, to get the panel operational in a matter of minutes with minimal training.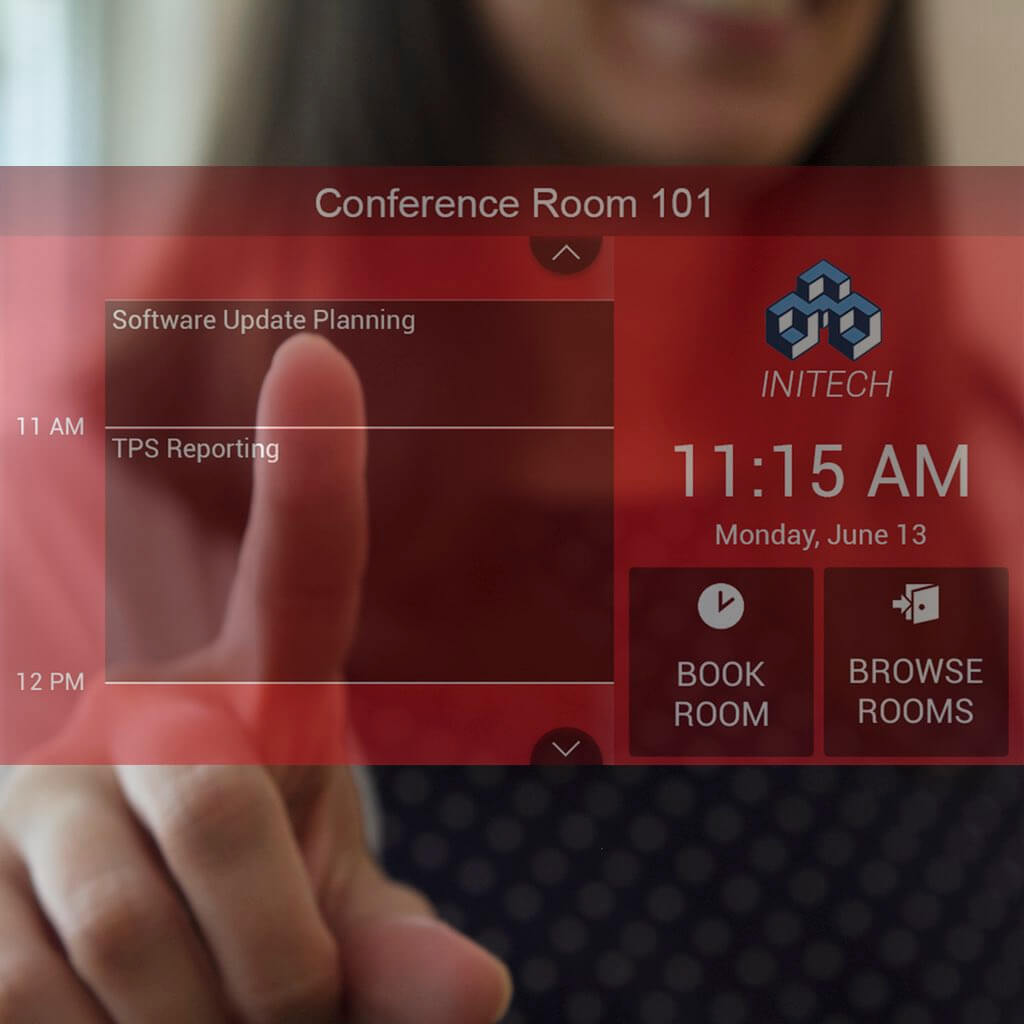 Ideal for small to medium businesses wishing to optimize room utilization
by implementing facility-wide room scheduling on a budget
Speak to a enterprise advisor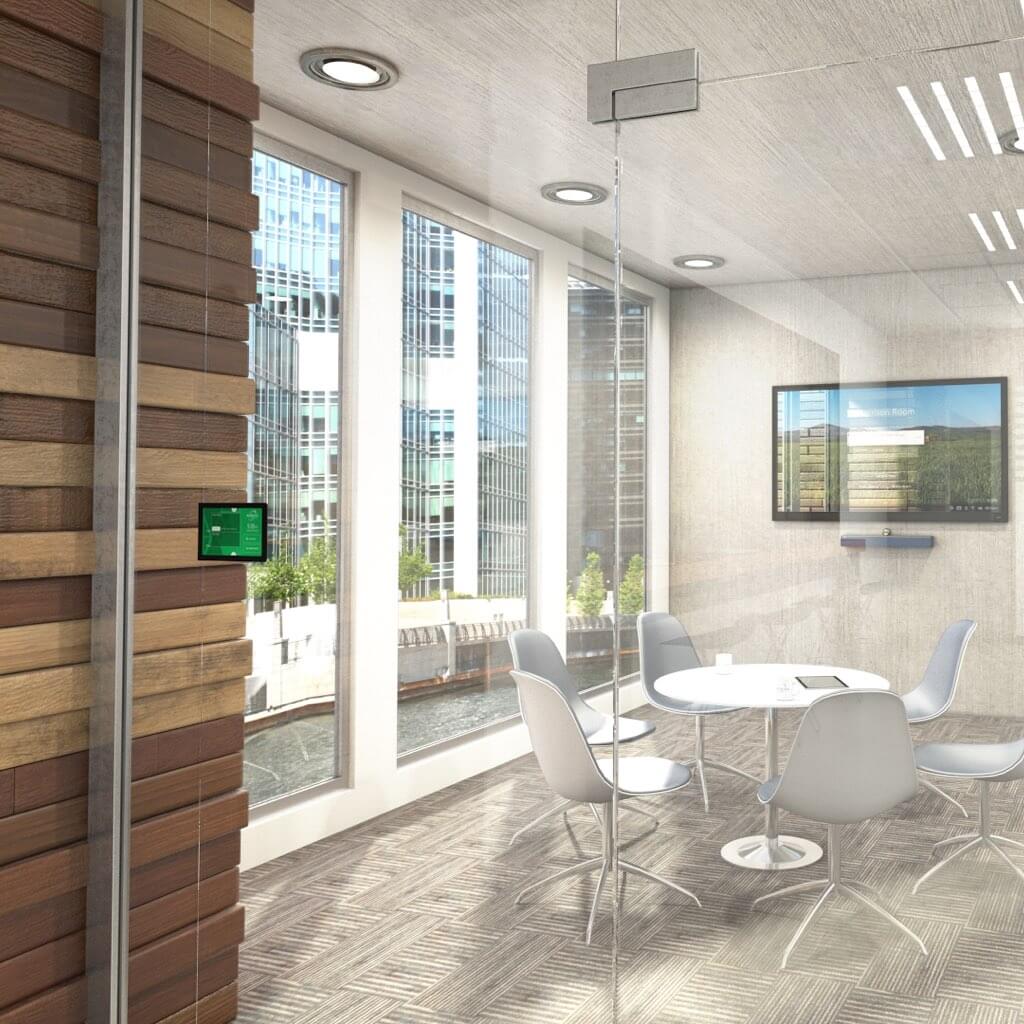 FEATURES
Standalone Scheduling Panel that's Quick and Easy to Install – Reduces cost by streamlining installation, simplifying configuration, and eliminating the need for a controller and monitoring software.
Directly Integrates with Microsoft Exchange, Office 365 and Google Calendar – Synchronizes with the most popular scheduling platforms without additional software or configuration complications or with IBM/Lotus Notes.
Based on Modero S Hardware – Provides all the benefits of our most popular Modero S Scheduling Panels including award-winning industrial design, SmoothTouch™ Technology, and brilliant full-color display.
On-Panel Room Booking – Quickly book available rooms directly from the panel.
Diverse Mounting Options – Mount the panel virtually anywhere, including glass.
Available Room Locator – Panel will suggest other currently available rooms at the push of a button.
Availability Indicators on the Front and Sides of the Panel – 180-degree Visibility allows users to easily determine whether the room is currently available.
The AMX Acendo Book is available in two sizes 7" & 10" ACB-2107 and ACB-2110
Speak to a enterprise advisor
A lower TCO for the ultimate User Experience
The first truly high-end and super custom integrator in South Florida. dmg-mg is a certified direct dealer and integrator of AMX by HARMAN for commercial marine and residential applications in the Miami / Fort Lauderdale area.
Ensuring peace of mind, for the best price, custom installation, and warranty protection of your Acendo Book Scheduling Touch Panel.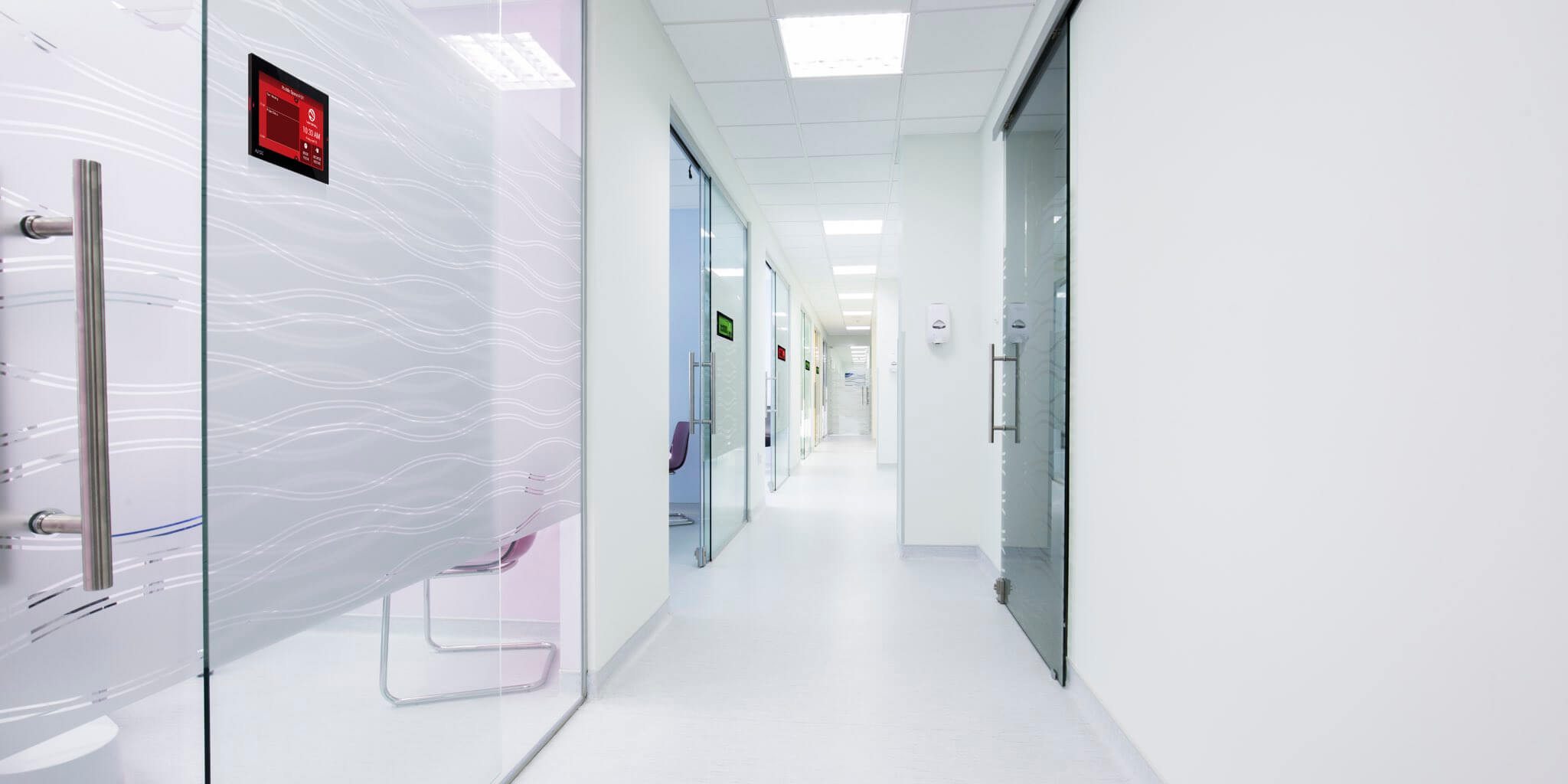 AMX Acendo Product Family
A Huddle Space & Conference Room Solutions.
Conferencing Sound Bar with Camera.